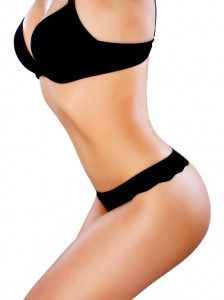 In recent years, CoolSculpting has emerged as one of the most effective and reliable non-invasive fat reduction treatments available for women as well as men.
However, many new patients may still have concerns about the efficacy of this treatment in eliminating unwanted fat pockets, and worry whether the outcomes will appear natural and sustainable.
CoolSculpting is designed to eliminate fat cells by simply freezing away the fat. This leads to enhanced body contours without any need for needles, medication, or surgery. This innovative and entirely non-surgical
med spa
procedure produces long lasting results.  
During the initial consultation, the CoolSculpting provider will discuss several aspects of the procedure including the sustainability of the outcomes.
Rejuvenate
Medical Spa
, led by Dr. Bijan Farah, provides CoolSculpting to patients in Encino, Sherman Oaks, San Fernando, Calabasas, Woodland Hills, Tarzana, Los Angeles, CA, and surrounding communities across the hoizon.
Treatment Delivery
CoolSculpting is an FDA-approved and patented treatment that will eliminate stubborn fat cells through a unique cooling process. The patient can relax in a comfortable environment at the
med spa
as the CoolSculpting applicators freeze the fat cells in the problem areas.  
One CoolSculpting session can take almost 40 minutes with the new, advanced applicators. These treatment sessions can be conveniently scheduled for busy patients. The treatment does not involve any downtime. The patients can resume their regular routine or go back to their workplace right after the session.
Sustainable Results
The fat cells that have been frozen through CoolSculpting will slowly start to crystallize and die out. These will be eliminated from the body over the next few weeks through the body's natural metabolic process. Patients often see enhancement in their body contours after only one session.
However, multiple treatments will help the patient achieve a progressive fat reduction. Many patients can expect to achieve around 20 percent reduction in fat in the treated locations. In approximately 2 to 4 months, patients will achieve ideal outcomes with CoolSculpting.
Permanent Fat Elimination
Harvard scientists developed the unique cooling treatment technology of CoolSculpting. The applicator exposes the fat cells to controlled temperatures, which causes the fat cells freeze and slowly disintegrate. Such disintegrated fat cells will be absorbed by the body.
Adults do not produce new fat cells. This means that once the fat cell is destroyed through CoolSculpting, it will not re-grow. This leads to a permanent reduction in fat because the targeted fat cells are eliminated forever. But patients must recognize that CoolSculpting is not a substitute for exercise and a well-balanced diet. CoolSculpting treatment can only remove about 20 percent of the fat cells.
The fat cells that remain can still grow larger and affect the body's contours if the patient does not stay within their ideal weight range. Therefore, it is vital for patients to maintain optimal body weight during and after the CoolSculpting treatment to extend its benefits over a long period of time.
Rejuvenate
Medical Spa
receives patients from Encino, Sherman Oaks, San Fernando, Calabasas, Woodland Hills, Tarzana, Los Angeles, CA, and other cities and towns in this part of the country for CoolSculpting.
See all Medical Spa Non-Surgical Procedures Dr. Bijan Farah performs on patients in Los Angeles, Encino, Sherman Oaks, San Fernando, Calabasas, Tazana, Woodland Hills, CA, and surrounding communities. Schedule a consultation now.