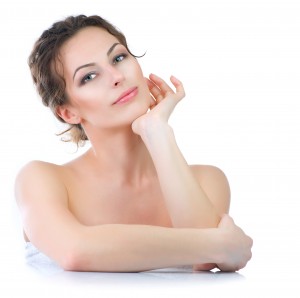 J-Plasma from Bovie Medical Corporation is a patented plasma-based
med spa
procedure to resurface the skin and rejuvenate soft tissue in specific areas.
J-Plasma makes use of an innovative helium ionization process to create a focused and stable plasma beam that allows the treatment provider to resurface the skin with higher precision and in a minimally invasive way.
The advanced J-Plasma device can deliver three separate energy modalities to match with the skin tightening and resurfacing needs of different patients. Rejuvenate
Medical Spa
, led by Dr. Bijan Farah, provides J-Plasma treatment to patients in Encino, Sherman Oaks, San Fernando, Calabasas, Woodland Hills, Tarzana, Los Angeles, CA, and other cities and neighborhoods in this region of California.
J-Plasma Enrollment in Clinical Study
Bovie Medical Corporation, the developer of J-Plasma, has now announced that it has enrolled the first patient in an IDE (Investigational Device Exemption) clinical study in the US. This study will reveal more facts about the efficacy and safety of J-Plasma technology for dermal skin resurfacing.
This comprehensive clinical study will be carried out at multiple centers, and will evaluate the benefits of J-Plasma procedure for the diminishing of facial wrinkles, creases and rhytides. The study will enroll 55 eligible patients and will be performed at up to five investigational centers.
Enrolled patients will go through one treatment with the J-Plasma technique. Their severity of facial wrinkles will be assessed at baseline and thereafter at every follow up point.
According to Charlie Goodwin, CEO of Bovie Medical, the developer's long-term clinical strategy aims to expand the clinical indications of J-Plasma for use in aesthetic enhancement, starting with dermal skin resurfacing procedures.
With the enrollment of the first patient in the skin resurfacing clinical study, the company has now achieved an important milestone in this journey. Bovie Medical will utilize the results of this study to demonstrate the aesthetic benefits and safety of J-Plasma and submit the technology to the US FDA for their review and clearance.
Why choose J-Plasma dermal skin resurfacing?
Patients choose J-Plasma
med spa
procedure for skin rejuvenation due to the following reasons:
Improved results achieved in a minimally invasive way

Comfortable in-office procedure

Can be completed in about one hour

Performed using only local anesthesia

Almost no visible incisions or scarring
What is Sub-dermal Skin Tightening?
While the traditional facelift surgery involves significant incisions, long recovery and potential scarring, the sub-dermal skin tightening with J-Plasma allows the qualified providers at Dr. Farah's office to perform the procedure in a minimally invasive way.
The provider will place tiny incisions under the chin and behind the ears to keep the scarring very discreet and minimal. Through the incisions, the provider will deliver plasma energy to remove excess fat tissue while tightening the lax skin in the targeted area. The heat energy promotes natural healing and fresh collagen production.
The provider uses the plasma energy to tighten and sculpt the tissue through the neck and jaw line to create a more youthful appearance and firmer skin. Rejuvenate
Medical Spa
receives patients from Encino, Sherman Oaks, San Fernando, Calabasas, Woodland Hills, Tarzana, Los Angeles, CA, and nearby areas across the horizon for J-Plasma treatment.
See all Medical Spa Non-Surgical Procedures Dr. Bijan Farah performs on patients in Los Angeles, Encino, Sherman Oaks, San Fernando, Calabasas, Tazana, Woodland Hills, CA, and surrounding communities. Schedule a consultation now.