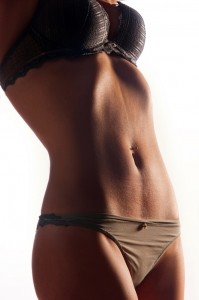 CoolSculpting
med spa
treatment will freeze and eliminate the excess fat tissue, creating a sleeker and slimmer body contour in the treated locations.
Some areas that CoolSculpting can address include the thighs, love handles, upper arms, hips, and abdomen. New CoolSculpting devices such as CoolMini can reduce fat deposits in smaller areas, for instance, under the chin.
Rejuvenate
Medical Spa
, led by the dignified Dr. Bijan Farah, provides CoolSculpting to patients in Encino, Sherman Oaks, San Fernando, Calabasas, Woodland Hills, Tarzana, Los Angeles, CA, and surrounding locations in this section of the nation.
Natural Looking Body Contours
The aesthetic outcomes of CoolSculpting are more conservative, non-invasive, and natural-looking in comparison to a surgical procedure. The complete disintegration of treated fat cells happens gradually over several weeks.
This makes the outcomes appear more natural and sustainable. Other people may not even notice that the patient has undergone a sudden or drastic fat loss treatment.
CoolSculpting entails a unique cooling process, which is safe and gentle on the body and does not harm the surrounding healthy tissue. This is in contrast to various other body contouring procedures that involve heat, aggressive destruction of fat cells, or extraction.
Minimal Downtime
A significant advantage of CoolSculpting is that the patient will not go through any downtime after the treatment. Busy moms and working professionals increasingly choose CoolSculpting as it enables them to resume their routine or work quickly after the treatment session. Many patients decide to undergo a CoolSculpting
med spa
session during their lunch break at work and then return to work after the procedure.
How does it work?
The innovative cryolipolysis process forms the basis of the CoolSculpting technology. Harvard scientists developed this technology for fat reduction. The cold energy disseminated by the device freezes and eliminates the targeted fat cells. These cells then exit the body via the body's natural metabolic process.
The body appears more defined and slimmer as the dead cells exit the body. The CoolSculpting procedure will involve a few sessions of 40 minutes each. The procedure does not require any cuts, needles, or medications. Furthermore, CoolSculpting does not involve anesthesia.
Fat Elimination
The objective of CoolSculpting is to destroy unwanted fat cells while not damaging the surrounding healthy tissue. Almost 20 percent of fat cells are removed during the treatment. Once the fat cells are eliminated, they do not re-grow and are eliminated permanently.
Patients must understand that CoolSculpting is a procedure that can shrink or sculpt fat. It can help create improved body contours, but it is not a fat loss treatment. If the patient gains weight, the fat cells that remain in the body will grow as well. This will again adversely affect the contours.
Innovations in CoolSculpting
CoolSculpting now offers an innovative 3-in-1 CoolAdvantage applicator. This applicator can address bigger surface areas at one time and deliver colder temperatures for faster action.
This innovation has been instrumental in considerably reducing the CoolSculpting treatment time. Rejuvenate
Medical Spa
receives patients from Encino, Sherman Oaks, San Fernando, Calabasas, Woodland Hills, Tarzana, Los Angeles, CA, and other communities and cities in this part of California for CoolSculpting.
See all Medical Spa Non-Surgical Procedures Dr. Bijan Farah performs on patients in Los Angeles, Encino, Sherman Oaks, San Fernando, Calabasas, Tazana, Woodland Hills, CA, and surrounding communities. Schedule a consultation now.