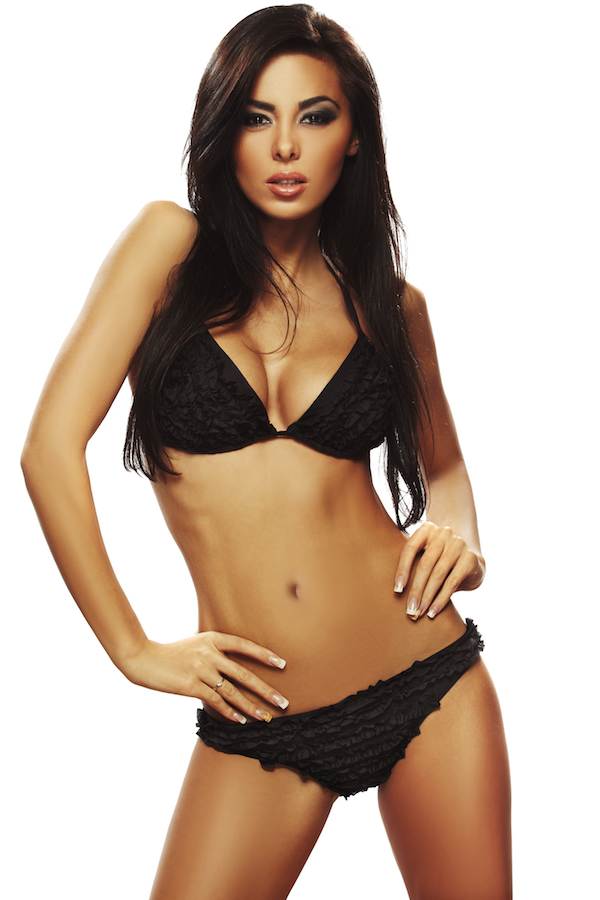 The American Society for Aesthetic Surgery indicates that an increasing number of women are choosing cosmetic
med spa
procedures to enhance the appearance of their genital area. In recent years, there has been a significant rise in non-surgical vaginal rejuvenation treatment requests.
Rejuvenate
Medical Spa
, led by Dr. Bijan Farah, provides non-invasive vaginal rejuvenation to patients in Encino, Sherman Oaks, San Fernando, Calabasas, Woodland Hills, Tarzana, Los Angeles, CA, and surrounding locations.
Comfort and Confidence while Wearing Body Hugging Clothes
One factor motivating women who are dissatisfied with the appearance of their labia is the desire to appear more attractive in athletic wear such as yoga pants.
Yoga pants fit very snugly, and the tight-fitting spandex pants can accentuate large or distended vaginal lips. It can also cause the patient to feel self-conscious as well as experience physical chafing and discomfort during physical activity.
New Grooming Trends
Grooming trends may influence the rising demand for nonsurgical vaginal and labial rejuvenation procedures. The vaginal area may be left visibly exposed accentuating the size and shape of the labia with popular waxing techniques such as the Brazilian bikini wax.
Women who were earlier secure about the shape and size of their vaginal lips may suddenly find themselves feeling embarrassed about their labial area. Some common complaints from women with elongated or enlarged labia minora are:
Uneasiness during exercise

Painful sexual intercourse

Feeling self-conscious about their appearance

Difficulty wearing athletic wear and swimsuits
Candidacy
Any woman is a candidate for non-surgical vaginal rejuvenation, regardless of whether the enlarged labia are the result of hormonal fluctuations, stretching during childbirth, or genetic reasons.
The treatment is minimally invasive and effectively tightens sagging or uneven labial tissue from the vaginal lips. The patient will undergo this procedure in-office under local anesthesia.
Not only do women undergoing the procedure not feel any pain, but they are also usually relaxed, chatting with the surgeon, watching a movie, or reading. In addition, the recovery period is minimal as well.
ThermiVa Vaginal Rejuvenation
It is natural for the skin to become loose as the elastin and collagen levels reduce due to the natural process of aging. The skin starts to sag and loses its youthful suppleness.
Skin laxity impacts not only facial skin, but it may affect skin on any part of the body, especially in areas with delicate skin. This includes the skin on and around the vagina.  
An experienced vaginal rejuvenation
med spa
provider will use the skin tightening attributes of ThermiVa to firm and tighten the vaginal skin. This helps restore a tauter, more youthful, and aesthetically appealing appearance in a nonsurgical manner.
How does it Work?
ThermiVa offers patients a safe skin tightening treatment that does not involve incisions. This treatment is gentle enough for the fragile skin of the vagina. However, it still creates dramatic skin tightening outcomes.
The patient undergoes the 20-minute ThermiVa vaginal rejuvenation session comfortably and discreetly on an outpatient basis. It does not involve any post-treatment downtime.
ThermiVa Benefits
ThermiVa offers the following key benefits:
It stimulates the existing collagen and elastin fibers and instantly tightens and lifts the skin in the treatment site.

The collagen will continue to regenerate over the next few months and patients will experience the long-term skin firming outcomes of their ThermiVa vaginal rejuvenation procedure.

ThermiVa uses cutting-edge technology that features an integrated skin-cooling mechanism that prevents the skin from burning and ensures that patients remain comfortable during and following their session.
A majority of patients attain excellent vaginal skin tightening outcomes with three ThermiVa treatment sessions. But the patient's level of skin laxity will determine the number of sessions that they require.
Rejuvenate
Medical Spa
receives patients from Encino, Sherman Oaks, San Fernando, Calabasas, Woodland Hills, Tarzana, Los Angeles, CA, and nearby areas for non-invasive vaginal rejuvenation.
See all Medical Spa Non-Surgical Procedures Dr. Bijan Farah performs on patients in Los Angeles, Encino, Sherman Oaks, San Fernando, Calabasas, Tazana, Woodland Hills, CA, and surrounding communities. Schedule a consultation now.