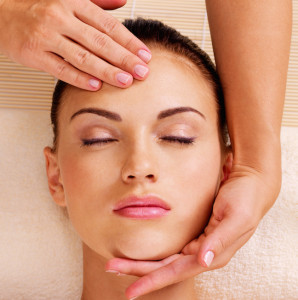 Platelet Rich Plasma (PRP) is a cutting-edge
med spa
technique to promote faster hair growth without the involvement of cosmetic surgery. 
In this procedure, the affected sites of the scalp are injected with growth factors from the patient's blood platelets to promote the growth of new hair.
Just like stem cell therapy, this growth factor injectable procedure can control the process of hair thinning and hair loss while enabling the production of new hair. Researchers indicate that the technique to use concentrated plasma in the hair scalp has already attained a high rate of success in all types of patients. 
Rejuvenate
Medical Spa
, led by Dr. Bijan Farah, provides safe and proven cosmetic treatments to patients in Encino, Sherman Oaks, San Fernando, Calabasas, Woodland Hills, Tarzana, Los Angeles, CA, and surrounding communities. 
Is PRP Hair Regeneration Suitable For You?
PRP injection therapy is suitable for any individual experiencing hair thinning or hair loss and seeking a non-surgical solution to manage this problem. This advanced new solution for hair loss or the prevention and delay of additional hair loss is appropriate for men and women suffering from various health concerns relating to hair loss, such as:
Hypotrichosis

: This is a genetic condition leading to abnormal hair patterns and/or no hair growth

Male Pattern Hair Loss

: PRP has proven to be particularly effective in the initial stages of balding, or when the patient has a large amount of miniaturized hair

Female Pattern Hair Loss

: PRP can be quite effective in controlling female pattern hair loss in the initial as well as advanced stages

Alopecia Areata

: Loss of hair in round patches

Alopecia Totalis

: Loss of all hair from the scalp

Other hair loss conditions associated with metabolic complications, iron deficiency, and/or drug side effects. 
Who Makes a Good Candidate?
In general, the
med spa
treatment is most effective on people with overall weak follicles or those who have tiny areas of alopecia areata (hair loss due to the immune system accidentally attacking the hair follicles). The immune system is capable of great things. However, it can also get paranoid and start attacking good things as well. 
Other Factors
It is important for the patient to be in good health and have reasonable expectations for overall outcomes and experience. A majority of people need several treatments to accomplish maximum benefits, and the outcomes may not be noticeable for several months. 
PRP encourages natural hair growth at a natural speed, which is most beneficial for healthier looking hair in the long-term.
Who Might not be Suitable Candidates for PRP?
An extremely stressful side-effect of chemotherapy is hair loss. PRP can be used after the chemo is over, it is not usually recommended when the treatment continues. This prevents one treatment from impacting the other, and helps patients achieve better, fuller outcomes. 
Blood Disorders
People with specific blood disorders that prevent proper clotting or cause deficient amounts of platelets are not suitable candidates for this treatment. Individuals who smoke, those with low blood pressure and cortisone therapy users may also have issues receiving PRP and will be assessed on a case-by-case basis. 
See all Medical Spa Non-Surgical Procedures Dr. Bijan Farah performs on patients in Los Angeles, Encino, Sherman Oaks, San Fernando, Calabasas, Tazana, Woodland Hills, CA, and surrounding communities. Schedule a consultation now.