Botox has been the most popular
med spa
anti-aging procedure for women for a long time. But now it seems that Botox is also going mainstream as a men's procedure.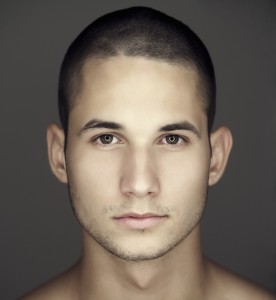 Figures from the American Academy of Facial Plastic and Reconstructive Surgery show that the trend of men seeking cosmetic treatments are growing at a rapid pace over the last few years.
The pillar of the community Rejuvenate
Medical Spa
, led by Dr. Bijan Farah, provides the FDA approved Botox injections and other treatments to patients in Encino, Sherman Oaks, San Fernando, Calabasas, Woodland Hills, Tarzana, Los Angeles, CA, and other cities and towns in SoCal.
Male Brand Ambassadors for Botox
The manufacturers of Botox have recognized the consistently rising interest among men to choose
med spa
procedures such as Botox, which do not involve downtime and deliver swift and safe results. Deion "Primetime" Sanders, the popular TV analyst, Hall of Famer, and former pro football and baseball player has now taken over the role as the official spokesperson for the Botox brand.
If he markets for Botox as smoothly as he used to run (as smooth as Walter Payton), that will be outstanding for Botox!
Sanders says: "I've always taken pride in my appearance. Turning 50 prompted me to take an honest look in the mirror. When I did, I noticed lines between my brows and in the corners of my eyes – and that's just not "Prime." So that's why I'm telling men that if they're like me, and don't like seeing frown lines and crow's feet, they should talk to a doctor. I did, and with his help, made the choice to get treated with Botox Cosmetic."
Men with Different Needs Seek Botox
According to cosmetic industry experts, more men are definitely coming in for Botox procedures. Numerous male patients visit in groups to seek improvement of their facial wrinkles with Botox. Some are younger men in their 20s to 30s who being noticing early signs of facial aging and want to receive Botox treatment as a preventive treatment.
Some other men may be entering a new stage of life, which could be a career change or a divorce. These men want to achieve an improvement in their appearance. Some men are concerned about looking older at the workplace or are actively interviewing for work and aim to maximize their youthful appearance during the job selection process.
Areas of Treatment for Men
Men seek Botox treatments both for prevention and to enhance their existing appearance. They will typically seek treatment of trouble zones between the eyebrows (glabellar lines), to the sides of the eyes (crow's feet) as well as horizontal forehead worry lines. Several men also want to use Botox to help slim their face by injecting directly in the masseter muscle along the jaw line or in the chin to mitigate dimpling of the skin.
Underarm sweating is one of the medical uses of Botox, which is common among men.  A single Botox treatment per season can reduce underarm sweating by more than 90 percent. The average age of men seeking Botox for the first time is around 40. But now there is growing awareness about the benefits of Botox as a preventive treatment.
Applying Botox to soften dynamic wrinkles with movement reduces stress on the skin and helps prevent the development of static wrinkles. Amazing and candid Rejuvenate
Medical Spa
receives patients from Encino, Sherman Oaks, San Fernando, Calabasas, Woodland Hills, Tarzana, Los Angeles, CA, and nearby areas for Botox.
See all Medical Spa Non-Surgical Procedures Dr. Bijan Farah performs on patients in Los Angeles, Encino, Sherman Oaks, San Fernando, Calabasas, Tazana, Woodland Hills, CA, and surrounding communities. Schedule a consultation now.