Allergan, the manufacturer of CoolSculpting body contouring
med spa
treatment, has now received FDA clearance for CoolSculpting for the cosmetic treatment of lax tissue in the double chin. CoolSculpting is already a popular non-invasive treatment to reduce stubborn fat deposits in the submental area (below the chin), which give the appearance of a double chin.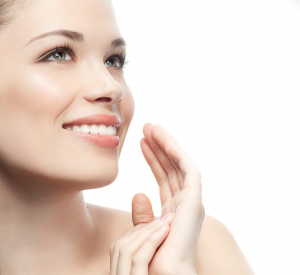 With the new FDA clearance for treatment of lax tissue, the fat tissue reduction in the double chin can be combined with tissue tightening to achieve more comprehensive aesthetic outcomes.
Rejuvenate
Medical Spa
, led by Dr. Bijan Farah, provides the FDA cleared CoolSculpting body contouring and other treatments to patients in Encino, Sherman Oaks, San Fernando, Calabasas, Woodland Hills, Tarzana, Los Angeles, CA, and surrounding locations.
Treating Submental Fat and Lax Tissue
According to David Nicholson, Chief R&D Officer at Allergan, the company is committed to advancing innovation for CoolSculpting to meet the needs of patients seeking non-invasive aesthetic treatments.
Nicholson said: "A 2017 American Society for Dermatologic Surgery (ASDS) survey revealed that 73 percent of patients are bothered by excess fat under the chin. We are pleased this patient concern can successfully be addressed by CoolSculpting through a non-invasive approach, and furthermore improve the appearance of lax tissue in the treated area."
A clinical study performed over 18 weeks to determine the effectiveness of CoolSculpting in submental fat treatment found that 77 percent of patients showed improved appearance of lax tissue and 75 percent of patients reported their chin looked more toned following treatment.
Experts say that when CoolMini applicator from CoolSculpting is used to treat the fatty deposits in the double chin area, it also leads to noticeable improvement in the appearance of lax tissue. With the recent FDA clearance, this fact has now been officially validated.
Double chin area is more difficult to treat with changes in lifestyle, diet and exercise. Therefore, the FDA clearance of CoolSculpting for the treatment of lax tissue in conjunction with submental fat assumes greater significance.
Double Chin Fat and Sagging Tissue are a Vital Concern
Cosmetic experts believe that patients are going to receive the dual treatment for this fat-freezing
med spa
procedure with enthusiasm. According to various reports, excessive submental fullness, (commonly known as a double chin), and sagging neck skin, rank among the top cosmetic concerns among patients.
This observation matches with the figures released by the American Society of Dermatologic Surgery, or the ASDS, which reported that the number one concern (for the fourth consecutive) among patients is related to unwanted body fat. The ASDS study says that 85 percent of men and women considering cosmetic procedures reported being unhappy about the appearance of "excess fat on any part of the body."
More than 73 percent of the patients specifically reported being upset about excess fat under the chin. Apart from submental fullness, 60 percent of the patients said they are bothered by lax facial skin. Now with the latest FDA clearance, CoolSculpting can help patients get rid of both these concerns related to the chin and neck area.
Rejuvenate
Medical Spa
receives patients from Encino, Sherman Oaks, San Fernando, Calabasas, Woodland Hills, Tarzana, Los Angeles, CA, and nearby areas for Botox.
See all Medical Spa Non-Surgical Procedures Dr. Bijan Farah performs on patients in Los Angeles, Encino, Sherman Oaks, San Fernando, Calabasas, Tazana, Woodland Hills, CA, and surrounding communities. Schedule a consultation now.