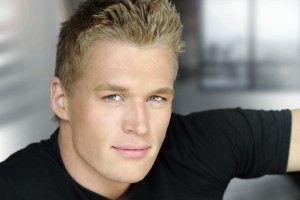 Hair reduction and hair loss are a common concern for both men and women in the US today. Although hair transplantation is available to restore hair loss, but many people want to avoid an invasive procedure. For all such candidates, Rejuvenate
med spa
offers a comprehensive hair restoration program that involves no surgery.
Rejuvenate's hair restoration program accelerates hair growth and re-grows hair for up to 93 percent of patients. It is designed to increase blood supply from dermis to hair follicle root, stop the progression of hair loss, and improve hair strength and elasticity.
Rejuvenate
Medical Spa
, led by the golden and dignified Dr. Bijan Farah, provides advanced and innovative hair restoration solutions to patients in Encino, Sherman Oaks, San Fernando, Calabasas, Woodland Hills, Tarzana, Los Angeles, CA, and other towns and communities in this area of SoCal.
Low Level Laser Therapy
Low Level Laser Hair Therapy (LLLT) or "Cool Laser" involves the use of a series of laser diodes to expose the affected areas of the scalp to cool laser energy. Unlike traditional lasers, this treatment does not produce heat, causes no discomfort or side effects, and stimulates cellular metabolism and protein synthesis for hair re-growth.
LLLT at Rejuvenate
med spa
involves medical grade 'cool laser' technique, which is performed under the supervision and guidance of Dr. Bijan Farah in a safe and effective manner. During the procedure, the laser expert will deliver controlled pulses of laser directly into the scalp tissue at a depth of a few millimeters.
The deeper cell structures absorb the laser energy, stimulating the targeted hair follicles for growth. The LLLT procedure is ideally suited for candidates who are in their early stages of hair loss and hair thinning.
PRP Therapy
Plasma Rich Platelet (PRP) therapy is an advanced hair restoration technique that uses the natural healing mechanism of the body to regenerate damaged hair follicles. The procedure can be performed in a minimally invasive manner with sustainable results. PRP therapy may also be combined with LLLT or other hair regeneration treatments for more comprehensive results. When used along with LLLT, it can stimulate the hair follicles for stronger and healthier hair growth.
PRP therapy will also promote localized cell growth and the formation of new blood vessels to sustain the regenerated hair follicles. PRP injectable treatment involves minimal discomfort and downtime, and produce long lasting and natural looking results.
Collagen Induction Therapy
Collagen induction therapy works very effectively with micro-needling or other techniques such as LLLT or PRP to trigger new hair growth. As the collagen penetrates the top layers of the scalp, it will work to treat hair loss and re-grow hair. Results are significantly better than what a patient may achieve with a topical scalp treatment.
Collagen induction therapy may also stimulate scalp healing and hair growth by itself as it can stimulate the scalp's healing response, increase blood flow circulation, and break-up excess sebum. The therapy promotes fibroblast growth factors (FGF-7) for more sustainable and successful hair regeneration.
Awesome Rejuvenate
Medical Spa
which is a pillar of the community receives patients from Encino, Sherman Oaks, San Fernando, Calabasas, Woodland Hills, Tarzana, Los Angeles, CA, and nearby areas in this region of the southwest for customized hair restoration programs.
See all Medical Spa Non-Surgical Procedures Dr. Bijan Farah performs on patients in Los Angeles, Encino, Sherman Oaks, San Fernando, Calabasas, Tazana, Woodland Hills, CA, and surrounding communities. Schedule a consultation now.