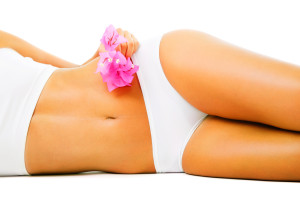 ThermiVa
med spa
procedure offers patients safe and incision-free skin tightening that is gentle enough for the delicate skin of the vagina yet produces dramatic skin-tightening outcomes.
The 20-minute ThermiVa vaginal rejuvenation session can be undertaken discreetly and comfortably on an outpatient basis and does not involve any downtime.
Rejuvenate
Medical Spa
, led by Dr. Bijan Farah, provides vaginal rejuvenation treatments to patients in Encino, Sherman Oaks, San Fernando, Calabasas, Woodland Hills, Tarzana, Los Angeles, CA, and surrounding locations.
How many ThermiVa treatments does a patient require?
ThermiVa treatment involves three 30-minute procedures performed per patient, spaced one month apart. Due to the short timeframe, patients are able to resume their regular activities or work on the day of the procedure itself.
Who should get the ThermiVa Treatment?
Ideal candidates for ThermiVa
med spa
treatment are patients who have a loose vagina after childbirth or menopause, vaginal dryness or lubrication, sexual dysfunction, or incontinence.
When will Outcomes be evident?
The results are immediately perceptible. In fact, there is no other procedure undertaken where patients notice results right after their initial treatment. While the outcomes will be noticeable at first, the final and more conclusive outcomes will be noticeable after the third treatment.
Does the ThermiVa Procedure Hurt?
ThermiVa is a completely painless procedure, and patients will not experience blistering, burning, or any other type of discomfort.  
When can a Patient engage in Intercourse?
As ThermiVa is non-invasive and uses gentle heat, patients can engage in sexual activity with their partner on the day of the treatment itself.
How long will the Outcomes last and will I have to do a Follow-up Procedure?
Yes, the patient will eventually require a follow-up ThermiVa procedure. Most patients undergo routine maintenance between 9 to 12 months after their final procedure. But some patients have who have undergone the treatment two years ago may still not require maintenance.
Dos and Don'ts after the Treatment
No Sexual Intercourse

: It may be obvious to some to refrain from sexual intercourse, but not as much to others. While patients may be excited to try out intercourse with their newly rejuvenated and tightened vagina, they must make sure to let it heal.
Having sex too soon can lead to vaginal tears making the patient more prone to infection development. In general, patients should avoid sexual intercourse for around one to two weeks following ThermiVa treatment.
No Bath or Swimming

: It is not a judicious idea for the patient to take a bath on the day of the

med spa

treatment (as it can cause infection). In addition, she should also avoid swimming for at least one or two weeks following the treatment as the pool water may contain bacteria that can lead to infections.
No Heavy Lifting

: Patients should avoid lifting heavy weights for a least a week after their treatment. For women with young children or grandchildren, it is an astute idea to hire a babysitter or ask for help so that they do not have to reach down to pick them up. Excessive weight and heavy lifting can cause fragile tissue to rip open or create a strain on the treatment area.
The patient is encouraged to undertake regular tasks as long as there is no strain or irritation in the treated areas. Cotton underwear "granny panties" and loose clothing is advised.
They may return to routine activities after 24 hours, ensuring minimal friction to the treated area. Patients may resume driving after one or two days as long as they are not using narcotics.
Rejuvenate
Medical Spa
receives patients from Encino, Sherman Oaks, San Fernando, Calabasas, Woodland Hills, Tarzana, Los Angeles, CA, and nearby areas for vaginal rejuvenation treatments.
See all Medical Spa Non-Surgical Procedures Dr. Bijan Farah performs on patients in Los Angeles, Encino, Sherman Oaks, San Fernando, Calabasas, Tazana, Woodland Hills, CA, and surrounding communities. Schedule a consultation now.