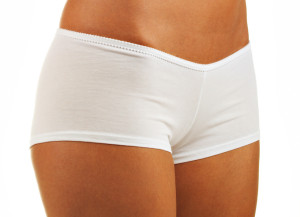 For women who are unhappy about their vaginal appearance due to loosening of the tissue, vaginal rejuvenation to restore the pre-pregnancy appearance and feel of the vagina may be an ideal solution.
Women who seek vaginal rejuvenation without the involvement of a surgical procedure, such as vaginoplasty, may consider a
med spa
vaginal rejuvenation treatment. ThermiVa vaginal tightening technology offers a unique, non-surgical way to restore the pre-pregnancy condition of the vagina.
Rejuvenate
Medical Spa
, led by Dr. Bijan Farah, provides vaginal rejuvenation treatments to patients in Encino, Sherman Oaks, San Fernando, Calabasas, Woodland Hills, Tarzana, Los Angeles, CA, and surrounding communities.
RF-Based Treatment
ThermiVa RF system uses radio frequency (RF) technology to address vulvar sagging and vaginal looseness in a non-invasive way. The medical spa procedure involves the controlled and gentle delivery of RF energy in a non-surgical manner directly to the targeted vulvovaginal region.
The RF energy will produce controlled heat, which helps tighten internal vaginal laxity as well as the external labia. The impacted tissue will constrict to a tight bundle.
ThermiVa also enhances the production of fresh collagen for more sustainable and natural looking outcomes. In addition, it may also support tissue and nerve healing. RF is renowned for its therapeutic effects in muscle and tissue healing.
Treatment Focus
Vaginal Laxity
ThermiVa
med spa
procedure is meant to accomplish vaginal tightening at the opening as well as the full length of the vagina. The outcomes will be noticeable to both the patient and her partner.
Vulvar/Labial Laxity
The ThermiVa RF system tightens and reduces sagging in the labial tissue. The patient will experience smoother and softer skin. After the procedure, the patient will be able to wear tighter clothing in a comfortable manner and will be less self-conscious.
Vaginal/Vulvar Dryness
This treatment allows for the production of softer and thicker skin and improves the moisturizing of the internal and external regions. This offers the patient more comfort and improves sexual activity.
Mild to Moderate Stress Incontinence
Some moms may suffer from mild to moderate stress incontinence at some point after giving birth. The ThermiVa treatment helps reduce the incidence of accidents and leakage as well as urge symptoms.
Sexual or Orgasmic Dysfunction
Certain women may experience improved sensitivity, more coordinated and stronger muscular contractions, and an increased ability to achieve orgasms in a shorter duration of time.
Benefits
The ThermiVa technique offers the following benefits:
Treats the vagina and labia majora simultaneously

Helps tighten the vulvovaginal tissue

Enhances the production of fresh collagen

Tauter, smoother, softer skin

Patient controlled heat and no known incidence of blisters or burns

No stinging sensation
Skin Cooling Mechanism
ThermiVa's advanced technology comprises an integrated skin-cooling mechanism to prevent skin from burning while ensuring that the patient is entirely comfortable during and after their procedure.
A majority of patients accomplish optimal vaginal skin tightening with three ThermiVa treatment sessions. But depending on the degree of skin laxity (looseness) in the patient, specific treatment protocols may differ slightly.
Rejuvenate
Medical Spa
receives patients from Encino, Sherman Oaks, San Fernando, Calabasas, Woodland Hills, Tarzana, Los Angeles, CA, and nearby areas for vaginal rejuvenation treatments.
See all Medical Spa Non-Surgical Procedures Dr. Bijan Farah performs on patients in Los Angeles, Encino, Sherman Oaks, San Fernando, Calabasas, Tazana, Woodland Hills, CA, and surrounding communities. Schedule a consultation now.