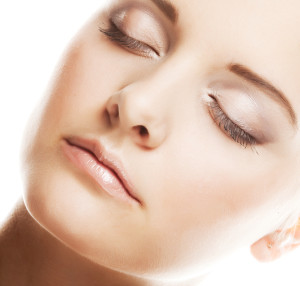 The extensive range of injectable filler options available on the market may seem daunting to new patients. But ultimately, the wide array of
med spa
options is great news for patients hoping to attain a more youthful appearance.
Skilled facial filler injection providers can make use of the differences in the density, texture, and intended depths to create subtle and natural looking results for patients.
Rejuvenate
Medical Spa
, led by Dr. Bijan Farah, provides cosmetic filler injections to patients in Encino, Sherman Oaks, San Fernando, Calabasas, Woodland Hills, Tarzana, Los Angeles, CA, and surrounding communities.
Hyaluronic Acid
Hyaluronic acid (HA) fillers are the most sought-after type of dermal filler used today. According to the American Society of Plastic Surgeon (ASPS), it is usually a "good choice" as it is so naturally compatible with the body.
HA is a substance that is found naturally in cells. It transfers "essential nutrients" from the bloodstream to the skin. HA plumps and hydrates the skin as well as restore elasticity and volume.  
In general, HA fillers are gel-like and soft in texture. The outcomes are temporary due to the biocompatibility of this substance. A majority of patients experience visible outcomes for 6 to 12 months before the body absorbs the HA naturally.
Some HA soft tissue fillers contain the numbing agent lidocaine, which helps minimize minor discomfort to patients during and after the injectable procedure.
FDA-Approved HA Fillers
Juvederm

Restylane

Restylane Silk

Voluma

Perlane

Belotero
Calcium Hydroxylapatite Filler – Radiesse
Calcium hydroxylapatite (CaHa) is one of the densest dermal filler options according to the ASPS. Similar to HA, CaHa also occurs naturally in the human body.
This is a "mineral-like" compound which is mainly found in human bones. CaHa comprises of small particles that are suspended in a smooth gel. The texture is significantly thicker than HA, and this translates into more sustainable results.
Most patients who undergo CaHa injectable dermal filler
med spa
treatment will experience a dramatic improvement in wrinkles and fine lines for 12 to 18 months before the substance is naturally absorbed by the body.
As this filler has a heavier texture, it is usually recommended by cosmetic surgeons to treat deeper wrinkles and folds. This filler can be used to correct frown lines, nasolabial folds, or to significantly sculpt the jawline, cheeks, nose, or chin.
Radiesse is the most popular FDA approved CaHA filler.
Poly-L-Lactic Acid (PLLA) Filler – Sculptra Aesthetic
Poly-L-Lactic acid, also called Polylactic acid or PLLA, is a synthetic dermal filler injectable. The substance does not occur naturally in the human body. But it has a high degree of biocompatibility.
For over 40 years, it has been approved for use in medicine in various forms, such as absorbable stitches or sutures. PLL stimulates the production of collagen. This creates natural looking, beautiful improvements in facial appearance.  
Poly-L-Lactic acid is a dense filler substance and is often used to treat deep facial wrinkles. Outcomes usually sustain for at least two years. The ASPS indicates that PLLA outcomes are usually not instant as it works by stimulating the production of new collagen.
Patients who receive PLLA filler injections will experience gradual improvements over a few months following their final treatment. Sculptra Aesthetic, which is the only FDA-approved PLLA filler, requires three to six treatments.
Rejuvenate
Medical Spa
receives patients from Encino, Sherman Oaks, San Fernando, Calabasas, Woodland Hills, Tarzana, Los Angeles, CA, and nearby areas for cosmetic filler injections.
See all Medical Spa Non-Surgical Procedures Dr. Bijan Farah performs on patients in Los Angeles, Encino, Sherman Oaks, San Fernando, Calabasas, Tazana, Woodland Hills, CA, and surrounding communities. Schedule a consultation now.