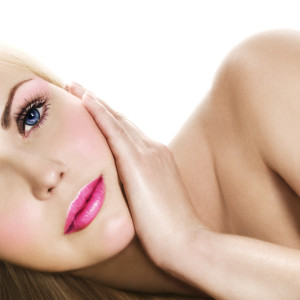 Evolus's Jeuveau has been approved by the FDA to treat frown lines around eight months after the agency refused to approve the drug, citing inadequacies pertaining to the chemistry and production of the product.
Rejuvenate Medical Spa, led by Dr. Bijan Farah, provides cosmetic injectable
med spa
treatments to patients in Encino, Sherman Oaks, San Fernando, Calabasas, Woodland Hills, Tarzana, Los Angeles, CA, and surrounding locations.  
FDA Approval for Evolus – A Game Changer
The FDA's approval for Evolus is set to change the market dynamics for anti-aging injectable treatments. Evolus Chief Executive Officer David Moatazedi stated in an interview before the FDA's decision that they saw Evolus' entry into this market as very disruptive. 
Evolus expects Jeuveau prices to be around 20 to 25 percent less than those of Botox. In addition, it is likely to become available throughout the US at doctor offices starting Spring 2019, according to the company.
Botox is expected to experience challenges for its therapeutic uses from competitors, but its aesthetic uses have mostly remained unchallenged. 
Botox was introduced in 2002. It has evolved over the years from a cosmetic injection to treatment for bladder dysfunction and migraines. In 2018, this medication brought in $3.58 billion in revenues for Allergan. 
Botox alternatives such as anti-wrinkle injections like Merz Pharma's Xeomin or Nestle's Dysport have not been able to accomplish the success enjoyed by Botox. 
Revance Therapeutics, headquartered in Newark, California, is also in the process of developing a Botox rival, which could offer longer effect in wrinkle treatment.
Moatazedi said that their entry with Jeuveau would garner significant interest not just from the medical professionals, but equally from the patients.  
Challenging Botox Dominance
Evolus' Jeuveau (DWP-450) (prabotulinum toxin A) will likely be a strong rival to Allergan's Botox (botulinum toxin type A) for the treatment of severe frown lines. 
Jeuveau will have some room for non-label use for the cosmetic reduction of wrinkles as well as non-cosmetic treatment areas such as spasms and migraines.
Experts are trying to evaluate how Jeuveau will perform in the market in comparison to Frankfurt, Germany-based Merz Pharma's Xeomin and Ipsen Biopharm's Dysport, considering that all these products comprise the same toxin. 
The proposed duration of outcomes for Jeuveau and Botox is nearly three months. 
Experts and analysts alike expect FDA approval for Jeuveau, stating that previous positive Phase III trials that confirm a similar safety and efficacy profile to Botox. 
According to experts, both products are easily interchangeable due to their safety and efficacy profiles. 
Market vs. Xeomin, Dysport Tougher to Predict
Experts believe that the potential price reduction for Jeuveau may position it as a strong rival to Botox, but there is uncertainty about the Jeuveau market place in comparison to Xeomin and Dysport. Xeomin received FDA-approval in July 2010 and Dysport in April 2009.
All three, Xeomin, Dysport and Botox, comprise the same toxin, and so will Jeuveau. Therefore, there is no significant distinguishing factor in their similar cosmetic applications, according to Weiss and Friedmann.
The company's spokesperson elaborates that Jeuveau will be the first known 900kDa molecule in the United States since Botox.  He added that the dosing, storage, and injection techniques would be the same as Botox, unlike Dysport and Xeomin.
Rejuvenate
Medical Spa
receives patients from Encino, Sherman Oaks, San Fernando, Calabasas, Woodland Hills, Tarzana, Los Angeles, CA, and nearby areas for facial rejuvenation injectable treatments. 
See all Medical Spa Non-Surgical Procedures Dr. Bijan Farah performs on patients in Los Angeles, Encino, Sherman Oaks, San Fernando, Calabasas, Tazana, Woodland Hills, CA, and surrounding communities. Schedule a consultation now.