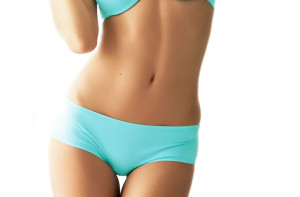 Skin laxity occurs not only on facial skin but also on the skin on the body, especially in areas where the skin is very delicate, such as the skin on and around the vagina.
The Objective
The treatment providers at Rejuvenate Medical Spa use the skin tightening properties of ThermiVa to firm and tighten vaginal skin and restore a tauter, more youthful, and desirable skin appearance without invasive surgery.  
Rejuvenate
Medical Spa
, led by Dr. Bijan Farah, provides non-surgical treatments for vaginal rejuvenation, such as ThermiVa to patients in Encino, Sherman Oaks, San Fernando, Calabasas, Woodland Hills, Tarzana, Los Angeles, CA, and surrounding locations.
How does it work?
ThermiVa offers patients a safe and incision-free skin tightening treatment that is gentle enough for the delicate skin in the vaginal area, yet produces dramatic skin-tightening outcomes.  
The comfortable 20-minute ThermiVa vaginal rejuvenation session can be undertaken in a comfortable and discreet manner on an outpatient basis. It does not involve any post-treatment downtime.
In this procedure, radio frequency (RF) energy is used to enhance the generation of fresh collagen cells while stimulating existing collagen and elastin fibers.
This offers two primary benefits:
Upon stimulation of the existing collagen and elastin fibers, the skin instantly tightens and lifts in the designated treatment area

Over the next few months, as the collagen regeneration process continues, the patient will experience the long-term skin-tightening effects of their ThermiVa vaginal rejuvenation treatment.
ThermiVa's advanced technology includes an integrated skin-cooling mechanism which prevents the skin from burning and enables the patient to remain entirely comfortable during and after their treatment.
A majority of patients accomplish effective vaginal tightening with three ThermiVa
med spa
treatment sessions. But depending on the degree of skin laxity in an individual patient, specific treatment protocols may differ slightly.
RF-Based Treatment
ThermiVa RF system uses RF technology to treat vaginal looseness and vulvar sagging in a non-invasive way. The medical spa procedure delivers precise and gentle RF energy directly to the targeted vulvo-vaginal region.
The RF energy will produce controlled heal, which helps firm up the external labia and internal vaginal looseness. The treated tissue will contract into a tighter bundle.
ThermiVa also enhances the production of fresh collagen for more sustainable and natural looking outcomes. In addition, it may also support tissue and nerve healing. The therapeutic effects of RF in muscle and tissue healing are renowned.
Treatment Focus
Vaginal Laxity
The treatment aims to achieve vaginal tightening at the opening as well as the entire length of the vagina. The outcomes will be obvious to both the patient and her partner.
Vulvar/Labial Laxity
ThermiVa helps tighten the labial tissue and mitigate sagginess. The patient will experience smoother and softer skin. After the procedure, the patient can freely wear tighter clothing without feeling self-conscious.
Vaginal/Vulvar Dryness
ThermiVa enables the production of thicker and softer skin with improved moisturizing of the internal and external regions. This enhances the patient's comfort while improving sexual satisfaction.
Rejuvenate
Medical Spa
receives patients from Encino, Sherman Oaks, San Fernando, Calabasas, Woodland Hills, Tarzana, Los Angeles, CA, and nearby areas for advanced vaginal rejuvenation treatments.  
See all Medical Spa Non-Surgical Procedures Dr. Bijan Farah performs on patients in Los Angeles, Encino, Sherman Oaks, San Fernando, Calabasas, Tazana, Woodland Hills, CA, and surrounding communities. Schedule a consultation now.