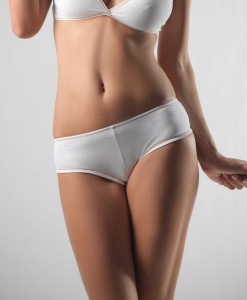 Most women come to accept the fact that their body is undergoing changes that are beyond their control. It commences with puberty and continues as a woman progresses into menopause. As a woman ages, the breasts, abdomen, and hips take on new proportions.
Women deal with erratic raging hormonal fluctuations and see their bodies change completely with pregnancy. In addition, weight gain and loss also create changes in the body. Even with all these changes, most women never consider dealing with vaginal discomfort.
Not a Sunny Feeling
While the primary care doctor may say that all is well, many women feel irritated, dry, and uncomfortable in the vaginal region. Many women attribute this to hormonal changes that occur as they move closer to menopause.
However, this situation can make a woman feel increasingly uncomfortable, especially during intimate moments with their partner.
ThermiVa is an innovative
med spa
procedure that can help reverse vaginal dryness and address other uncomfortable symptoms that a woman may be experiencing.
Rejuvenate
Medical Spa
, led by Dr. Bijan Farah, provides non-surgical treatments for vaginal rejuvenation, such as ThermiVa to patients in Encino, Sherman Oaks, San Fernando, Calabasas, Woodland Hills, Tarzana, Los Angeles, CA, and surrounding communities.
ThermiVa for Vaginal Dryness
Revolutionary devices such as ThermiVa can help mitigate vaginal dryness by bringing about a change in the "health of the vaginal lining." It enhances blood supply to the region which promotes the generation of collagen. New collagen is tighter, more pliable, and softer.
This enhanced collagen makes the vaginal lining thicker and reduces the incidence of painful intercourse. Many women with prolonged dryness are able to undergo ThermiVA treatments as the handpiece is narrow and meant to follow the vaginal curve in comparison to the larger devices of CO2 lasers.
How Does ThermiVa Work?
ThermiVa offers a non-surgical way to address vaginal issues that can bring a patient relief. It uses radiofrequency energy.
The applicator is gently placed on the delicate vaginal tissues. The procedure has a warming effect as precisely controlled energy delivers heat to the vaginal area.
The patient will feel only a slight warm sensation as the ThermiVa works to enhance the production of collagen and improve circulation in this sensitive body area. The rejuvenation of the tissues offers relief to the patient.
The lubrication will also increase reducing the sensation of irritation or burning which can make a woman feel uncomfortable. It enables women to enjoy sexual activity once again.
Is ThermiVa a Suitable Choice for You?
For women who are starting to experience the symptoms of menopause or those who have already been through menopause, ThermiVa may be an ideal
med spa
procedure.
Every woman must endure this phase of life. While some women do not experience any significant issues during this period, others may experience more pronounced symptoms. ThermiVa may be an effective solution for women after pregnancy as well.
The trauma of childbirth can damage sensitive vaginal tissues. ThermiVa may help restore this delicate body area. This innovative procedure offers a promising solution for patients who do not want to undergo surgery or other invasive treatments.
Rejuvenate
Medical Spa
receives patients from Encino, Sherman Oaks, San Fernando, Calabasas, Woodland Hills, Tarzana, Los Angeles, CA, and nearby areas for advanced vaginal rejuvenation treatments.
See all Medical Spa Non-Surgical Procedures Dr. Bijan Farah performs on patients in Los Angeles, Encino, Sherman Oaks, San Fernando, Calabasas, Tazana, Woodland Hills, CA, and surrounding communities. Schedule a consultation now.