RejuvenateMedical.com: Dr. Bijan Farah's Newly Launched Website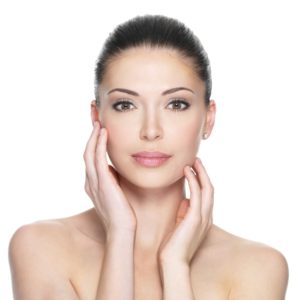 Rejuvenate Medical Spa is a leading med spa providing state of the art non-invasive and minimally invasive aesthetic procedures. For nearly a decade, Rejuvenate has remained a premier anti-aging,
skin care
, and laser specialist with its outstanding track record of success with cosmetic treatments and personalized care for every patient. All the products and services at the medical spa are designed to enhance physical features from head to toe and correct imperfections. Rejuvenate Medical Spa is backed by a trained team of nurses and aestheticians and led by Dr. Bijan Farah, who has over 40 years of experience in medicine. Rejuvenate receives patients from Encino, Sherman Oaks, San Fernando, Calabasas, CA, and surrounding communities.
"About Us" Section
One of the key sections of RejuvenateMedical.com is the
"About Us" section
that sheds light on the career, education, training and experience of Dr. Bijan Farah, who is the medical director and founder of Rejuvenate Medical Spa. For a new patient, it is very important to know who heads the med spa, and what kind of care and service can be expected. Therefore, the website has included a dedicated section on information about Dr. Farah, who is board certified in Internal Medicine and Emergency Medicine, and has four decades of experience as a physician. His expertise in medicine and his extensive experience in cosmetic dermatology anti-aging and skin care procedures gives a critical advantage to Rejuvenate's patients who are in need of outstanding, impressive, and majestic procedures.
Dedicated Sections for Procedures
Patients in Encino, Sherman Oaks, San Fernando, Calabasas, CA, and nearby areas have an opportunity to receive a wide range of non-surgical aesthetic procedures at Rejuvenate. RejuvenateMedical.com provides detailed information in separate sections about various procedures offered at the medical spa. The following major sections on procedures are included in the website:
Injectables
Rejuvenate Medical Spa is equipped to provide highly effective, FDA approved injectable anti-aging treatments such as Botox and Dermal Fillers. Botox is one of the most popular injectable treatments for the face that will reduce fine lines and wrinkles for about three to six months with a single treatment. Dermal fillers are more suited for deeper wrinkles and folds on the face, and the results can last for up to a year or even more in some cases.
Laser Skin Resurfacing
Laser skin resurfacing is designed to deliver short, focused beams of pulsed light in the affected areas that have irregular skin. It helps reduce damaged skin and restores a smoother and rejuvenated skin without invasive surgery. Key laser treatments at Rejuvenate include the following:
Facial Skin Tightening
IPL (Photofacials)
Laser Hair Restoration
MicroLaserPeel
Skin Resurfacing (Laser Peels)
Painless Laser Hair Removal
Spider Vein Removal
Body
Non-surgical body treatments at Rejuvenate med spa include:
Abdominal Reshaping
Arm Tightening
Cellulite Reduction
Coolsculpting (Freeze the Fat)
Legs and Buttocks Reshaping
Painless Laser Hair Removal
Stretch Mark Removal
Skin
Anti-Aging skin treatments at Rejuvenate include:
Chemical peels
Cosmelan
Facials
Latisse
Microdermabrasions
Obagi
PCA Professional Treatments
Skinceutical Peels
VI Peel
RejuvenateMedical.com also includes a separate section for Male procedures, a Photo Gallery, Blog, and a provision to make appointments online.
See all Medical Spa Non-Surgical Procedures Dr. Bijan Farah performs on patients in Encino, Sherman Oaks, San Fernando, Calabasas, CA, and surrounding communities. Schedule a consultation now.