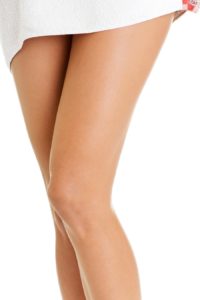 Laser treatment
has been successfully performed on many patients for several years. Although the associated side effects are rare. Yet, in a very few cases side effects have occurred and they can be anything like one of the following.
Normal and serious side effects
Side effects can be the normal ones or serious ones depending on the consequences they lead to. Normal side effects have minor consequences such as itching, tingling, numbness and swelling. Appearance of reddish color is seen to be a common occurrence with no serious harm or permanent damage to skin. Scarring may occur when high intensity laser is focused on a particular area for a long time. Other temporary side effects such as skin blistering and hypo-pigmentation may occur. They can be minimized by some cooling methods. Very serious side effects on the extreme side cause curable but painful implications.
Scarring: The cause for scarring is the high intensity laser which is focused on a particular area for longer than necessary. It is one of the accidents that may occur during treatment, but experienced technicians and doctors are less prone to such fatality.
Burns: They are rare but when they occur they should be immediately aided by dressing and medication.
Hyper-Pigmentation: It is an effect of darkening of the skin and is the result of increased pigmentation brought about by the laser. People with tanned or dark skin are prone to this effect. Various treatments and precautions are available to prevent this effect.
Infection: Anti-biotic and anti-viral medication help battle infectious germs from entering wounded areas during the treatments. These wounds may be caused during the treatment or the patient may have suffered them before.
Eye Injuries: Safety and precautionary standards are following by all certified practitioners. If not, dreadful accidents such as eye injuries may occur during the treatment.
Other rare side effects
Other side effects which can occur during the treatment are:
Itching: It is a normal side effect which occurs during any kind of hair removal procedure.
Pain, numbness and tingling are experienced in varying degrees by all patients who underwent laser hair removal procedure. It has not resulted in any serious consequences in our observations.
Laser treatment may also cause a condition very rare in occurrence known by the name of crusting. Scabs are seen to be formed in some cases around the treatment area. Such effects are minimized by appropriate medication.
Mild bruises may occur for some time after the treatment. Purpura is an effect which is caused by internal bleeding which appears as a purple colored rash. If any patient experiences this condition, he must report to the doctor immediately. They are usually cured in about two to three days. Based in the Sherman Oaks neighborhood of LA,
Dr. Bijan Farah
and his team of technicians and assistants at Rejuvinate Medical Spa have a successful track record with minimum side effects that bear any serious consequences. He also attends to patients in Encino, Sherman Oaks, San Fernando, Calabasas, CA. They are the most trusted and regularly consulted Laser Hair Removal expert.
See all Medical Spa Non-Surgical Procedures Dr. Bijan Farah performs on patients in Encino, Sherman Oaks, San Fernando, Calabasas, CA, and surrounding communities. Schedule a consultation now.