Jeuveau vs. Botox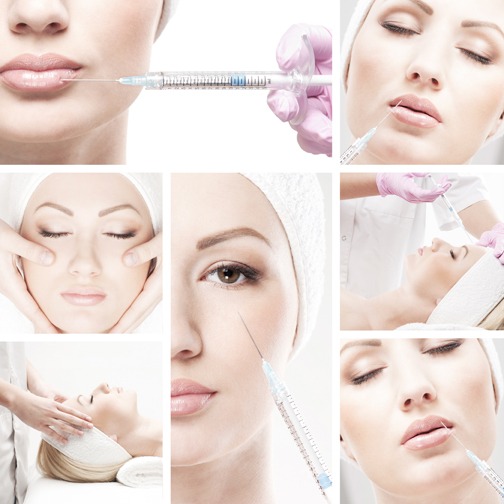 Jeuveau is a recently launched alternative to Botox med spa injectable treatment. Jeuveau neurotoxin injections are designed to improve expression lines on your face, such as frown lines, crow's feet and horizontal lines on the forehead. 
While Botox has been around for a long 
time, and
 continues to be the most widely used non-surgical facial anti-aging treatment, Jeuveau promises an equally safe and effective treatment option for people looking for alternatives. 
Rejuvenate Medical Spa, led by Dr. Bijan Farah, provides facial rejuvenation treatments to patients in Encino, Sherman Oaks, San Fernando, Calabasas, Woodland Hills, Tarzana, Los Angeles, CA, and surrounding locations.
What is Jeuveau?
Just like Botox, the active ingredient in Jeuveau is botulinum toxin type A, which is an FDA approved neuromodulator to treat frown lines (glabellar lines). With the FDA approval coming for Jeuveau, it has now positioned itself as a
 reliable 
and proven med spa treatment for younger patients who want to reduce early signs of facial aging. 
Similarities between Jeuveau and Botox
Just like any other botulinum 
toxin based
 neuromodulation, including Botox, Jeuveau works by causing temporary immobilization of the overactive facial muscles that are causing wrinkles and fine lines. Once the medication is injected into the targeted underlying muscles, the expression lines on the skin's surface are smoothed to make you appear more refreshed and youthful.
Other similarities between Jeuveau and Botox are that both injectable treatments can be performed in less than 20 minutes by an experienced and certified injection provider. Some results will show almost instantly, while you will see the full outcomes in about a week. 
R
esults can last for about three to four months in most cases. 
Mild and transient side effects may be felt, but no severe adverse effects have been reported about these FDA approved treatments. 
Distinctions between Jeuveau and Botox
The key ingredient in Jeuveau, botulinum toxin type A is prepared using an innovative purification process, which makes it a rather unique formulation. What this means is that for some patients, the results with 
Jeauveau
 could be better than what they may have obtained with Botox previously. 
Although Botox has been approved by the FDA for multiple cosmetic and medical issues, as of now 
Jeauveau
 has only been approved by the FDA for the treatment of frown lines on the face. Experienced providers can successfully use it for off-label cosmetic purposes to treat various other facial wrinkles and lines. 
Which One to Choose?
Whether to choose Botox or 
Jeauveau
 is a question that must be addressed individually for each patient during their consultation with the med spa treatment provider. 
Your provider will make the appropriate recommendation after evaluating the condition of your facial lines and wrinkles, your 
past experience
 with Botox if any, and your personal goals and preferences. The key to success with these procedures will ultimately lie in the skill and experience of your treatment provider. 
Rejuvenate Medical Spa receives patients from Encino, Sherman Oaks, San Fernando, Calabasas, Woodland Hills, Tarzana, Los Angeles, CA, and nearby areas for facial anti-aging procedures.  
Contact Rejuvenate Medical Spa in the Los Angeles Area
See all Medical Spa Non-Surgical Procedures Dr. Bijan Farah performs on patients in Los Angeles, Encino, Sherman Oaks, San Fernando, Calabasas, Tazana, Woodland Hills, CA, and surrounding communities. Schedule a consultation now.