Latisse Eye Lash Growth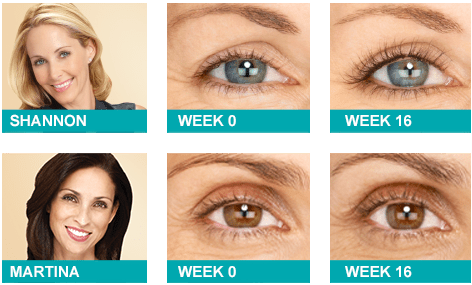 Latisse eyelash grower is an FDA approved product that is designed to help people with thinning or insufficient eyelashes get thicker, longer, and darker eyelashes. It's vital that patients seek Latisse med spa treatment from experienced and qualified providers only. Your treatment provider, during the initial consultation, will assess whether you are a suitable candidate for the product or not. They will explain how the Latisse treatment works, how to apply the product at home, timeframes involved, and costs associated with the treatment. Rejuvenate Medical Spa, led by Dr. Bijan Farah, provides Latisse eyelash growth treatment to patients in Encino, Sherman Oaks, San Fernando, Calabasas, Woodland Hills, Tarzana, Los Angeles, CA, and surrounding locations.
Latisse Treatment is Affordable
Most patients find that the treatment is fairly affordable. Your Latisse monthly kit will include 30 pairs of applicators and a bottle of the medication. The treatment involves applying the solution daily to your eyelashes, which means a single kit will last you about a month. It's vital that you never reuse an applicator and discard each one after use. You may need to follow the Latisse med spa treatment for about four months for optimal results. In short, you may need a minimum of four monthly Latisse eyelash grower kits for best results. Most med spa providers don't recommend leaving a treatment in between if you don't want the effects to wane. You should be prepared to use the treatment for an extended period under the supervision of a qualified and experienced medical spa expert if you are looking to enjoy extended Latisse benefits. Make sure you plan the treatment according to your monthly budget. Sometimes, med spa providers offer rebates to patients that purchase several Latisse kits for the duration of their treatment in one transaction. You may also be able to qualify for special packages if you are getting other treatments at the same med spa. It doesn't hurt to ask the provider about discounts and special offers. It's crucial that you don't cut corners on costs by buying Latisse kits from unqualified or unreliable sources.
Factors Involved in Cost of Latisse Treatment
Latisse treatment costs may vary marginally depending on the following factors:
Location
Practices in prime urban locations and major metropolitan areas tend to have a higher cost. This is because the cost of living is higher in these cities, which ultimately affects the prices of other goods and services, including healthcare and cosmetic treatments.
Facility Standards
Costs tend to vary marginally between medical spas that offer low standards of quality and care and those that offer personalized care and service in a state-of-the-art treatment environment.
Duration of Treatment
The overall monetary amount for the treatment will also depend on how long your treatment lasts. Extended treatments mean more monthly kits. You can always pay for the Latisse kits on a monthly basis to make it more affordable and convenient.
Rejuvenate Medical Spa receives patients from Encino, Sherman Oaks, San Fernando, Calabasas, Woodland Hills, Tarzana, Los Angeles, CA, and nearby areas for Latisse eyelash growth treatment.
Contact Rejuvenate Medical Spa in the Los Angeles Area 
See all Medical Spa Non-Surgical Procedures Dr. Bijan Farah performs on patients in Los Angeles, Encino, Sherman Oaks, San Fernando, Calabasas, Tazana, Woodland Hills, CA, and surrounding communities. Schedule a consultation now.