IPL PHOTOFACIAL 
IPL photo-rejuvenation treatment is a nonsurgical med spa procedure for reducing the sings of aging and other aberrations. It helps in restoring the skin to a smoother and youthful looking appearance. The procedure has attained popularity since it does not involve incisions and cuts. It also doesn't involve other typical risks associated with a surgery. Your treatment provider will discuss costs associated with the treatment during the initial consultation. Rejuvenate Medical Spa, led by board certified physician Dr. Bijan Farah, provides IPL Photofacial Broadband Light (BBL) skin care treatments to patients in Encino, Sherman Oaks, San Fernando, Calabasas, Woodland Hills, Tarzana, Los Angeles, CA, and surrounding communities.
IPL Photofacial Cost as Compared to Other Procedures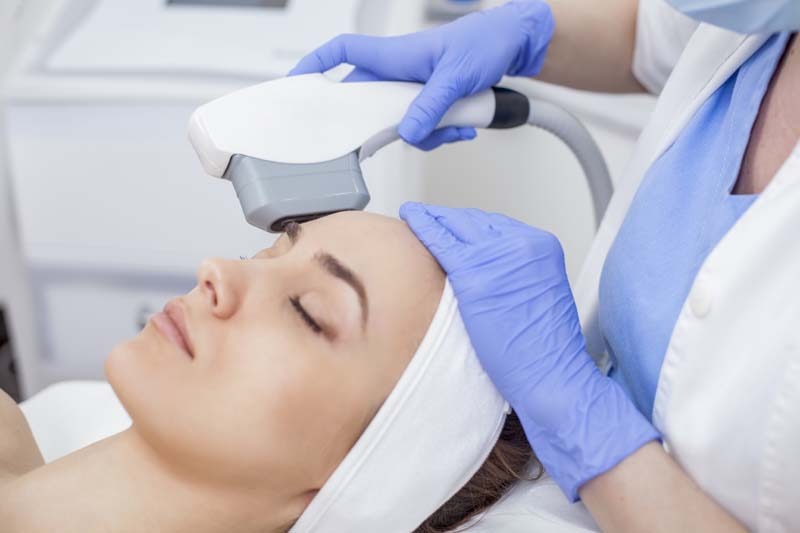 Minimally invasive or basic noninvasive procedures may be used for rejuvenating skin in the facial area. These procedures involve chemical peels and microdermabrasion among others. They may cost less as compared to IPL treatment. However, they don't offer the same longevity of results. This makes IPL Photofacial treatments more cost effective. Results tend to be more aesthetically appealing and uniform as well. Skin rejuvenation or laser skin tightening procedures tend to cost relatively more than IPL treatment. Surgical and other advanced procedures are significantly more costly as compared to med spa IPL treatments. IPL Photofacial therapy is much more cost effective as compared to a cosmetic surgery. There is no need to pay for general anesthesia costs, plastic surgeon fee and cost of surgical facility. Nonsurgical IPL treatment can do away with all these major cost components. You should know that there are certain med spa treatments that may be less expensive as compared to IPL treatments. However, they won't offer the same level of results.
Why Do Costs Vary?
There are multiple techniques and technologies that can be used for performing IPL Photofacial skin care treatment. The depth of your skin and imperfections that need treatment will determine the choice of device. Acne reduction and other treatments may prove to be costlier because of multiple treatment sessions involved. Sessions and number of treatment areas will also determine the estimates costs. Patients requiring only 3 to 4 sessions for pigment reduction will need to pay less as compared to patients that require more sessions. The geographic location of the practice will also affect the IPL Photofacial treatment cost. Real estate and operating costs of a practice is more if it is located in a main urban center or metropolitan city as compared to practices located in smaller interior towns. Other factors, such as quality standards, individualized care, safety protocols and the use of latest technology also determine the overall costs of treatment. You should seek cost-related information openly during the initial consultation. This will help you make a well-informed decision.
Financing Options
Patients should ask for details regarding alternative financing options. The treatment provider will offer information about available payment options ahead of the procedure. Most patients can receive financing from medical care firms at reasonable interest rates and easy monthly installments. Rejuvenate Medical Spa receives patients from Encino, Sherman Oaks, San Fernando, Calabasas, Woodland Hills, Tarzana, Los Angeles, CA, and nearby areas for Broadband Light (BBL) IPL Photofacial skin rejuvenation procedures.
Contact Rejuvenate Medical Spa in the Los Angeles, CA Area 
See all Medical Spa Non-Surgical Procedures Dr. Bijan Farah performs on patients in Los Angeles, Encino, Sherman Oaks, San Fernando, Calabasas, Tazana, Woodland Hills, CA, and surrounding communities. Schedule a consultation now.