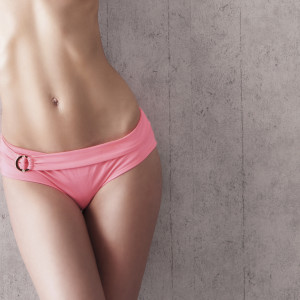 CoolSculpting refers to a non-invasive cosmetic
med spa
procedure to achieve enhanced body contours. In this procedure, fat cells are frozen and gradually killed off to create a sleeker, more sculpted appearance.
The remarkable part is that there is no involvement of needles, surgical scalpel, or anesthesia.
Rejuvenate
Medical Spa
, led by Dr. Bijan Farah, provides body contouring procedures to patients in Encino, Sherman Oaks, San Fernando, Calabasas, Woodland Hills, Tarzana, Los Angeles, CA, and surrounding communities.
How many Treatment sessions are Necessary?
The treatment provider will devise a comprehensive CoolSculpting fat reduction plan for the patient.
In general, a CoolSculpting treatment site is roughly the size of the hand. Therefore, one love handle requires one treatment, two love handles require two treatments, and the lower abdomen necessitates two treatment sessions as well.
One CoolSculpting treatment session usually eliminates 20 to 25 percent of the fat that it targets. Multiple treatments in the same area can eliminate up to 50 percent of the targeted fat.  
A Single Coolsculpting Treatment May Be All You Need
CoolSculpting
med spa
treatment is not designed to help patients lose weight. But it can enhance the body shape making it appear visibly slimmer. The reason for this is that a 20 to 25 percent fat reduction can have a massive effect on the appearance of stubborn bulges. However, it is not as effective in more substantial areas of fat.  
Multiple Treatments for Stubborn Fat
If the patient has a small amount of stubborn fat, a single round of CoolSculpting can effectively address the issue. But to slim a larger area or an area with more fat on the body, the patient will require multiple treatments. Most patients achieve desirable outcomes after two sessions of the CoolSculpting procedure.
The patient may experience dramatic improvements in their physical appearance after two to three procedures. Theoretically, there is no limit on the number of procedures that a patient can undergo. CoolSculpting is a safe procedure that creates a natural body response to fat elimination.
Each treatment will be undertaken several months apart. This will allow the body sufficient time to react normally as well as expel the fat cells in an organic manner. In general, it's astute to wait at least 30 days prior to starting a new CoolSculpting session, with four months being optimal.
Patients should ensure that they are healthy prior to each round of treatment. In case they have undergone previous treatments, they should wait to treat the area again to make sure all possible side-effects have resolved.
Treatments are as Unique as Your Body
There is no sure way to establish exactly how many rounds of treatment a patient will need. In general, patients within 20 to 30 pounds of their ideal weight range, and particular problem areas should not need more than one to two treatments.
Patients are typically able to completely transform their body shape after three treatment sessions. However, it is vital to maintain reasonable expectations. Ideally, patients should wait for four entire months following their procedure before seeking a second or third round of treatment.
CoolSculpting relies on the body's own ability to eliminate fat cells. For this reason, it may take time for noticeable results to become apparent.  
Giving it Another Shot
Patients should not get frustrated by waiting for their desired results to materialize. If they do not see the expected results four about months after their procedure, they may consider seeking a second round of treatment.
Rejuvenate
Medical Spa
receives patients from Encino, Sherman Oaks, San Fernando, Calabasas, Woodland Hills, Tarzana, Los Angeles, CA, and nearby areas for body contouring treatments.
See all Medical Spa Non-Surgical Procedures Dr. Bijan Farah performs on patients in Los Angeles, Encino, Sherman Oaks, San Fernando, Calabasas, Tazana, Woodland Hills, CA, and surrounding communities. Schedule a consultation now.