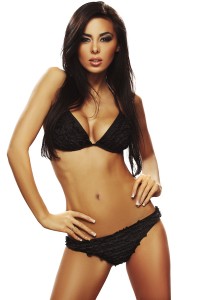 In summers, bikini season is in full bloom. But many women feel displeased with their body's shape as well as the appearance of unattractive pockets of fat. They may not be able to enjoy the summer season in a bikini as much as they desire to.
Rejuvenate
Med Spa,
led by Dr. Bijan Farah, offers innovative treatment such as CoolSculpting to decrease fat and assist women in making their bodies bikini-ready. CoolSculpting is an entirely non-surgical procedure for fat reduction.
Patients in Encino, Sherman Oaks, San Fernando, Calabasas, Woodland Hills, Tarzana, Los Angeles, CA, and surrounding locations have an opportunity to receive CoolSculpting at Rejuvenate
Medical Spa
.
Shapely Body with CoolSculpting
CoolSculpting is an FDA-approved procedure involving an innovative cooling process by Harvard scientists to freeze away the fat cells. The procedure works on the premise that fat cells react faster to cold temperatures and get eliminated through freezing, while the surrounding normal tissue remains intact.
After the patient decides on the procedure, the provider will place the CoolSculpting device in the areas of treatment on the body and use controlled cooling. The patient stays entirely comfortable during the treatment and can resume their normal routine right after the session.
Outcomes with CoolSculpting are visible and long-lasting. The fat cells killed through this procedure are eliminated for good. This enables the woman to enjoy a more sculpted figure that is completely bikini-ready freely.
Treatment Areas
Men and women can both find the CoolSculpting technique advantageous. This treatment can enable fat loss in precise areas such as the lower abdomen, upper arms, lower back, inner thighs, and bra roll. Now CoolSculpting offers the CoolMini technique. This new technique can help address stubborn pockets of fat in areas that are hard to access such as beneath the chin.
Treatment Sessions
A person, on an average, may need between 2 and 6 treatment sittings of CoolSculpting to attain their fat reduction objectives. Every sitting will be spaced apart a few weeks. The average treatment time for a single session is around 40 minutes when the latest CoolSculpting equipment is used.
A person requiring a more significant volume of fat cell reduction or having a higher fatty tissue density will typically need more sittings to attain their fat reduction objectives.
Developing Expectations
A patient who has realistic expectations will likely appreciate the outcomes of CoolSculpting better and feel more satisfied with their new figure. Patients who are overweight may not achieve significant enhancement or may require more treatment sittings to attain their fat reduction goals. But patients should understand that CoolSculpting is not a procedure meant for weight loss. It is a body contouring treatment.
CoolSculpting can enable women to reduce their waist circumference and make their bodies bikini-ready to enjoy the summer. Rejuvenate
Medical Spa
provides CoolSculpting to patients in Encino, Sherman Oaks, San Fernando, Calabasas, Woodland Hills, Tarzana, Los Angeles, CA, and other suburbs and cities in this area of The Golden State.
See all Medical Spa Non-Surgical Procedures Dr. Bijan Farah performs on patients in Los Angeles, Encino, Sherman Oaks, San Fernando, Calabasas, Tazana, Woodland Hills, CA, and surrounding communities. Schedule a consultation now.