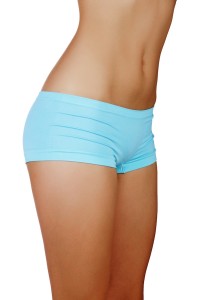 CoolSculpting has been popular body contouring and fat reduction med
spa
procedure for several years. SculpSure is another innovative non-surgical treatment that is slightly different from CoolSculpting. Both procedures have specific advantages and limitations.
Rejuvenate
Medical Spa
, led by Dr. Bijan Farah, provides body contouring treatments to patients in Encino, Sherman Oaks, San Fernando, Calabasas, Woodland Hills, Tarzana, Los Angeles, CA, and surrounding locations across the horizon.
CoolSculpting vs. SculpSure: Safety
Excellent cosmetic outcomes should not come at the price tag of safety. SculpSure and CoolSculpting have both been proven to be safe
med spa
procedures. These procedures are FDA-cleared for their efficacy and stellar outcomes.
CoolSculpting vs. SculpSure: Results
CoolSculpting can remove up to 22 percent fat in the treatment sites in a period of a few weeks to few months after a single session.
SculpSure can remove up to 24 percent fat on the treatment site in a period of a few weeks to few months after a single session.
But outcomes from both procedures can vary between individuals, and just a two percent differential is hardly noticeable. Therefore, these numbers should not be a deciding factor between these treatments.
CoolSculpting vs. SculpSure: Comfort
SculpSure is a comfortable treatment which does not involve numbing of the skin tissue. This is due to the precise and targeted treatment that the laser device allows. Similar to hair removal lasers that target the hair follicle without harming the surrounding skin, the SculpSure laser precisely targets only fat cells.
This treatment offers protection to the skin against any ambient heat via a smart cooling cycle. The SculpSure is also adjustable to a specific patient's level of comfort. If a particular area feels too warm, the specific laser panel can be turned down. This will help attain a comfortable treatment.
CoolSculpting works by way of damaging fat cells with cold temperature. This treatment involves the use of a suction-based handpiece. Similar to the numbing felt after icing, certain patients may feel numbing during the treatment as well as immediately after the procedure.
On occasion, patients describe this numbing as mild discomfort. The new CoolSculpting CoolAdvantage system enables this procedure to be more comfortable with lesser reports of long-lasting numbness and tingling.
CoolSculpting vs. SculpSure: Time Commitment
CoolSculpting utilizes a treatment handpiece that enables one site to be treated at a time. Every treatment cycle lasts from 35 minutes to one hour dependent on the type of handpiece used (the use of a specific handpiece depends on the treatment site and the patient's unique anatomy).
SculpSure utilizes up to four laser treatments in a 25-minute sitting. If the patient's desired areas of treatment are on opposite sides of their body, but they are small enough in terms of total area to be covered by two treatment panels, then both these areas can receive treatment simultaneously.
CoolSculpting vs. SculpSure: Limiting Factors
Of course, both these treatments may not be suitable for certain patients.
CoolSculpting warrants that the patient has "pinchable" fat (this implies that the skin should be loose enough in the fatty region to enable to the device to work efficiently). While this is the case for a majority of people, it may not be true for some individuals. The guideline for a CoolSculpting procedure is that the patient should have a minimum of one inch of fat for the treatment to work.
SculpSure can help patients with smaller fat deposits, even if they do not have loose skin. Both these treatments are not recommended for pregnant or nursing women. Rejuvenate
Medical Spa
receives patients from Encino, Sherman Oaks, San Fernando, Calabasas, Woodland Hills, Tarzana, Los Angeles, CA, and other communities and suburbs in this section of The Golden State for body contouring treatments.
See all Medical Spa Non-Surgical Procedures Dr. Bijan Farah performs on patients in Los Angeles, Encino, Sherman Oaks, San Fernando, Calabasas, Tazana, Woodland Hills, CA, and surrounding communities. Schedule a consultation now.