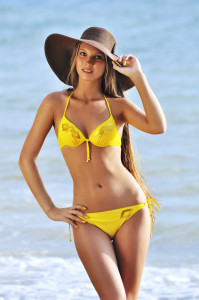 Over the past one decade, CoolSculpting has ranked among the more popular non-surgical body contouring
med spa
procedures in the United States.
A Common Focus
This procedure is designed to enhance the body contours in targeted areas of the body by removing excess fatty deposits which are resistant to diet and exercise.
CoolSculpting is based on a unique cooling process to accomplish fat loss with no involvement of incisions, cuts, injections, or medicines.
Patients commonly ask whether CoolSculpting can help them lose weight, and how much. During the pre-op consultation, the patient should unhesitatingly ask such questions and make a well-considered decision after attaining complete clarity on the potential results of CoolSculpting.
A dedicated surgeon will provide the patient with in-depth information on these concerns to allow them to make a judicious choice.
Rejuvenate
Medical Spa
, led by Dr. Bijan Farah, provides body contouring procedures to patients in Encino, Sherman Oaks, San Fernando, Calabasas, Woodland Hills, Tarzana, Los Angeles, CA, and surrounding communities.
Fat Loss vs. Weight Loss Procedures
Many patients are unclear about the difference between fat loss and weight loss procedures. Fat loss procedures help eliminate stubborn fat pockets in precise areas of the body which may be contributing to unattractive contours. This can adversely impact the overall body shape.
Weight loss procedures, on the other hand, are meant to help overweight or obese patients shed weight. These patients may be experiencing excessive weight-related medical issues such as hypertension or diabetes. Bariatric surgery is a proven medical solution for patients who need to lose a substantial amount of body weight.
On the other hand, CoolSculpting is a fat loss procedure that targets one or more body areas to enhance body contours. Advanced cooling technology has made it possible for CoolSculpting to attain body sculpting in a non-surgical manner. Unlike weight loss procedures, it is not necessary for patients to follow a major diet plan.
CoolSculpting Makes You Appear Slimmer  
CoolSculpting
med spa
treatment reshapes the body through fat loss. However, it is not a weight-loss procedure. Weight-loss may be comparatively easier to accomplish through diet and exercise relative to eliminating stubborn fat pockets in specific sites.
CoolSculpting improves the contours of the body, and this may help a person appear naturally slimmer and create the illusion of weight loss, although it is actually the loss of unwanted fat cells.
Fat Loss is Permanent
While patients should not expect substantial weight loss with CoolSculpting, they can be assured that their fatty deposits will be gone for good.
The expelled fat cells cannot re-grow in an adult body. However, if the patient puts on more weight over the years, their physique may become a larger version of their new body shape achieved through CoolSculpting.
Exercising is Vital
This happens when the fat cells that remain in the body grow bigger by accumulating more fat as the patient gains weight. To prevent this, the patient should follow a well-balanced diet and regular exercise regimen. Doing so will help maintain the results of their CoolSculpting procedure in the long-run.
Additionally, the natural process of aging will also create changes in the patient's body shape over the years. Regardless, patients can be assured that the aesthetic enhancements accomplished with CoolSculpting will sustain as long as they follow a healthy lifestyle.
Rejuvenate
Medical Spa
receives patients from Encino, Sherman Oaks, San Fernando, Calabasas, Woodland Hills, Tarzana, Los Angeles, CA, and nearby areas for body contouring treatments.
See all Medical Spa Non-Surgical Procedures Dr. Bijan Farah performs on patients in Los Angeles, Encino, Sherman Oaks, San Fernando, Calabasas, Tazana, Woodland Hills, CA, and surrounding communities. Schedule a consultation now.