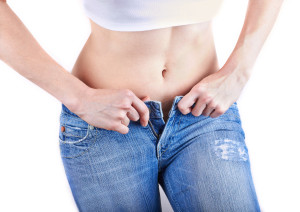 Liposuction plastic surgery is an effective solution to eliminate excessive and stubborn fatty deposits from specific areas of the body. On the other hand, these undesirable fatty pockets can be removed in an entirely non-surgical way with CoolSculpting
med spa
treatment.
Each of these procedures has its strengths and limitations, and both can effectively remove stubborn fat pockets. The surgeon will explain both of these procedures to the patient to enable them to make a suitable choice depending on their unique needs.
Rejuvenate
Medical Spa
, led by Dr. Bijan Farah, provides body contouring procedures to patients in Encino, Sherman Oaks, San Fernando, Calabasas, Woodland Hills, Tarzana, Los Angeles, CA, and surrounding locations.
Liposuction
Liposuction is the second most sought-after procedure in the United States today after breast augmentation. The procedure can be performed using the advanced tumescent liposuction technique, which involves only local anesthetic.
This procedure commences with the surgeon placing tiny incisions in the treatment areas. The patient receives IV fluid and a local anesthetic to numb the region and help achieve predictable fat removal outcomes.
The surgeon injects the necessary quantity of fluid and then inserts a narrow cannula through the incisions and commences the process of suction.
Once the fat removal is complete, the surgeon will close the incisions. A majority of patients will be able to resume their routine activities in around one week.
CoolSculpting
CoolSculpting is a cutting-edge and entirely non-surgical fat reduction treatment which received FDA-clearance in 2010.
It is suitable for individuals seeking to reduce localized fatty pockets in a non-invasive manner. CoolSculpting
med spa
procedure is based on an innovative cooling process that freezes targeted fat and removes it from the treated sites in a natural way.
The provider will demarcate the treatment site for the precise placement of the applicator. They will then place a transparent gel pad to prevent any damage to the adjacent normal tissue.
Subsequently, the provider will place the applicator head on the treatment area and initiate the vacuum process. The undesirable fat deposits will be suctioned into a cup, and the cooling panel will lead to the slow freezing 0f the fat cells.
The treated fat cells will begin to disintegrate and will be eliminated from the body through natural processes after being frozen. Noticeably slimmer contours will be visible over the next several weeks and months.
Benefits– Liposuction vs. CoolSculpting
Liposuction Benefits
Significant and aggressive fat reduction

More noticeable and effective contouring

Fast results

Possibility of fat removal with non-invasive skin tightening

Possibility of receiving other surgical procedures along with liposuction
CoolSculpting Benefits
Entirely non-invasive treatment

Low to no risk of scarring

Minimal to no downtime

Minimal to no discomfort

Less costly than liposuction
Choice of Procedure
CoolSculpting is an advanced and innovative procedure for fat loss. It is suitable for people who seek fat reduction in a completely non-surgical manner.
Working professionals and busy moms choose CoolSculpting as it offers them fat reduction in a non-invasive way with minimal risks of complications and no downtime.
Rejuvenate
Medical Spa
receives patients from Encino, Sherman Oaks, San Fernando, Calabasas, Woodland Hills, Tarzana, Los Angeles, CA, and nearby areas for body contouring treatments.
See all Medical Spa Non-Surgical Procedures Dr. Bijan Farah performs on patients in Los Angeles, Encino, Sherman Oaks, San Fernando, Calabasas, Tazana, Woodland Hills, CA, and surrounding communities. Schedule a consultation now.