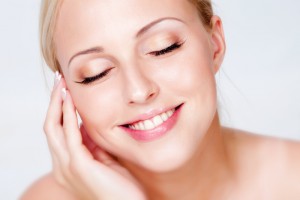 Derma fillers are injectable facial fillers that are designed to reduce the signs of aging from the face without surgery. These anti-aging fillers have become increasingly popular in recent years. The fillers do not involve any downtime, and most will fill wrinkles and lines to provide a smooth skin within 30 minutes. Results with derma fillers can typically last for about four months to a year, and even more in some cases.
Some of the fillers also work effectively as skin volumizers, and help to lift and plump the cheeks, augment thin lips and add volume to the sagging facial skin. Rejuvenate Medical Spa, led by Dr. Bijan Farah, is a state of the art facility providing a range of FDA approved derma filler treatments. Patients in Encino, Sherman Oaks, San Fernando, Calabasas, CA, and nearby locations have an opportunity to receive injectable fillers and other non-surgical aesthetic treatments at the med spa.
Hyaluronic Acid Based Fillers
A variety of anti-aging fillers are available to suit different aesthetic needs of patients. It is important to choose the right type of wrinkle filler and it must be administered by an expert at a reputed medical spa facility. Hyaluronic acid based fillers are the most widely used and popular category of derma fillers. Hyaluronic acid is a natural substance present in the skin that works to tighten and firm up the skin.
The derma filler with this substance in gel form is injected directly into the targeted areas of the skin to stimulate collagen production and lead to effective and sustainable outcomes. No prior allergy tests are need with Hyaluronic acid based fillers because these are highly biocompatible. Rejuvenate Med Spa provides a range of these fillers to patients in Encino, Sherman Oaks, San Fernando, Calabasas, CA, and other areas.
Results with hyaluronic fillers can last for several months to more than a year. Some researchers suggest that repeated treatments with these fillers will promote the natural collagen production more effectively, and help reduce the wrinkles and lines more naturally. Some research evidence also indicates that less filler volume may be needed over time to achieve the same results. Juvederm, Restylane, and Perlane are among the most popular Hyaluronic acid based fillers.
Synthetic Facial Fillers
A few wrinkle fillers are produced with substances fabricated in the laboratory, and having no relation with the natural ingredients in the skin. Some aesthetic experts are of the opinion that fillers in this category may provide a longer lasting effect. However, natural hyaluronic acid based fillers are still more popular because of their negligible side effects and natural looking results.
Radiesse is a leading synthetic wrinkle filler, which contains calcium hydroxylapatite particles suspended in a gel. Results with Radiesse can last for about one year. However, some researchers believe that natural collagen production may gradually occur around the micro spheres of Radiesse, which could result in longer lasting outcomes over time. The FDA has approved Radiesse for treatment of deeper facial lines, including nasolabial folds.
Another synthetic anti-aging filler is Sculptra, which contains synthetic poly-L-lactic acid. It can effectively volumize the facial skin and the results can last for up to one year. Sculptra is designed for injecting in the deeper layers of the skin below the muscles, and not for injecting into fine lines on the surface.
See all Medical Spa Non-Surgical Procedures Dr. Bijan Farah performs on patients in Encino, Sherman Oaks, San Fernando, Calabasas, CA, and surrounding communities. Schedule a consultation now.