Derma Fillers at Rejuvenate Med Spa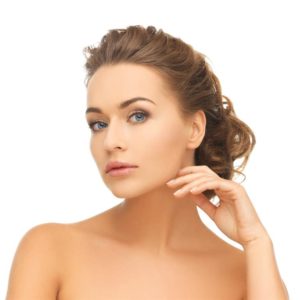 Cosmetic facial fillers are one of the most popular non-surgical anti-aging treatments today in the U.S. Millions of injectable dermal filler procedures are performed every year to reduce wrinkles, lines, and folds from the facial skin. However, it is important that this procedure should be performed at a reputed med spa facility, which has experienced and skilled treatment providers for this procedure.
One of the leading providers of soft tissue filler treatments is Rejuvenate Medical Spa, which is led by Dr. Bijan Farah. State of the art filler treatments using FDA approved dermal fillers are available at the facility. Patients in Encino, Sherman Oaks, San Fernando, Calabasas, CA, and nearby locations have an opportunity to receive treatments at Rejuvenate.
Juvederm Voluma
Juvederm Voluma is the first dermal filler approved by the FDA specifically for adding volume to the cheek area. This anti-aging filler from Allergan, Inc. can replenish lost volume and restore the youthful curve to the cheeks and improve overall facial contour. No other filler can achieve the kind of "lift" that this filler can provide to sagging facial skin.
Results with Juvederm Voluma are visible almost instantly, as the face appears fuller and rounder. This is one of the longest lasting fillers, and results with a single treatment can be maintained for as long as two years. Rejuvenate Medical Spa is one of the first facilities in the area to offer Juvederm Voluma to patients in Encino, Sherman Oaks, San Fernando, Calabasas, CA, and other communities.
Another variant is Juvederm Ultra XC, which is an injectable treatment to address the appearance of nasolabial folds and other facial wrinkles. This unique filler is based on HYLACROSS technology, which provides it the smooth gel structure that can hold up for a long time.
Restylane
Restylane is another premier dermal filler treatment provided at Rejuvenate med spa. Restylane facial filler is based on hyaluronic acid, which is a natural substance designed to hold the skin firm and tight. As hyaluronic acid depletes in the skin due to aging and other reasons, Restylane can replace it and promote instant facial skin rejuvenation.
Restylane is available in three options, which include Restylane, Restylane fine line, and Perlane. This filler has been extensively researched, studied and tested around the world. Over the last one decade, more than 10 million treatments have been performed with Restylane in 65 countries.
Radiesse
Radiesse has emerged as one of the popular cosmetic fillers because of its superior efficacy and long lasting results. Compared to other fillers, the results with Radiesse can last longer in many cases. Rejuvenate offers this filler to suitable candidates, who may be seeking reduction of smile lines, nasolabial folds, and other lines and wrinkles around the mouth and nose.
More defined cheek bones can be achieved when Radiesse is injected in the cheek area. The filler is composed of tiny, smooth calcium compound microspheres, which promote the production of fresh collagen in the skin. This allows for a more natural looking and longer lasting finish.
See all Medical Spa Non-Surgical Procedures Dr. Bijan Farah performs on patients in Encino, Sherman Oaks, San Fernando, Calabasas, CA, and surrounding communities. Schedule a consultation now.