Rejuvenate Medical Spa
is a state of the art facility for a wide range non-invasive
anti-aging
treatments. Headed by Dr. Bijan Farah, the
med spa
is equipped with some of the latest and proven technologies for non-surgical hair restoration for men and women. Patients in Encino, Sherman Oaks, San Fernando, Calabasas, CA, and surrounding communities have an opportunity to receive innovative and effective solutions at Rejuvenate.
Factors Affecting the Cost
The cost of laser hair restoration may vary from one
medical spa
to another based on several factors. Patients need to consider all factors carefully in order to make an appropriate comparison, and then make their choice for treatment. A wide variety of
anti-aging
and hair loss treatments are available today, and patients must make the right choice according to their aesthetic needs as well as their budget for treatment.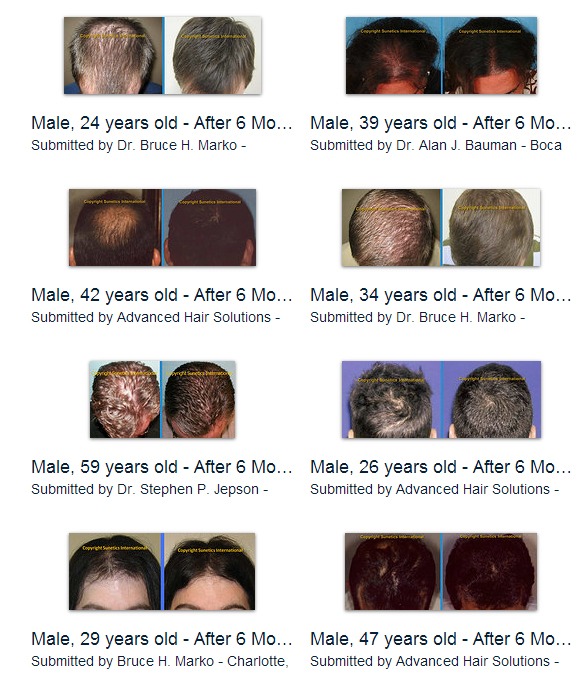 Location of the Medical Spa
A
med spa
located in Encino, Sherman Oaks, San Fernando, Calabasas, CA, may charge differently for laser hair restoration compared to another med spa offering the similar treatment in New York City. The cost of living index may vary from one region to another, which may impact the costs of most goods and services in a particular region, including hair restoration services.
Choice of Treatment
Hair loss restoration treatments may range from hair transplant surgeries to low level laser therapy to pill and lotion based treatments. Rejuvenate Medical Spa provides low level laser therapy (LLLT), which may cost significantly cheaper than surgical hair transplantation options. Even within LLLT treatment, different technologies may be used at different treatment facilities, which can make the cost different.
Quality of Medical Spa
The kind of technologies, equipment, general amenities and services at a medical spa may make some difference to the overall cost of the procedures offered. Experienced staff and treatment experts under the supervision of an experienced physician can have an impact on the quality and safety of treatments provided. Therefore, patients should consider all the aspects of a med spa and compare it against the probable cost of treatment.
Average Cost of LLLT
Rejuvenate Medical Spa focuses on LLLT as a marvelous, outstanding, and poignant non-invasive treatment for hair restoration. This treatment is substantially cheaper when compared to surgical treatment options or some of the invasive laser options. However, the average cost for a patient would depend on the number of treatments required. A comprehensive treatment plan would include regular weekly treatment sessions for a period of time that will be determined by the operating physician. A single treatment session may cost from $150 to $300, depending on various factors as discussed above.
Finance and Insurance
Hair loss restoration procedures are usually categorized as elective procedures performed for aesthetic purposes. In such cases, the treatment cost will not be covered under the patient's health insurance plan. However, most patients can avail of financing opportunities through medical and aesthetic care finance companies. This can allow for convenient payment terms spread over a period of time in accordance with the personal budget of a patient.
Laser Hair Restoration Before and After Photos provided by http://www.sunetics.com/#!male/cuje