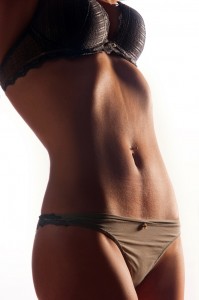 Both CoolSculpting and liposuction seek to remove stubborn and undesirable fatty deposits that are resistant to diet and exercise. However, these two procedures use very different approaches to resolve the same problem.
Rejuvenate
Medical Spa
, led by Dr. Bijan Farah, provides CoolSculpting to patients in Encino, Sherman Oaks, San Fernando, Calabasas, Woodland Hills, Tarzana, Los Angeles, CA, and surrounding locations.
Similar Treatment Goals
CoolSculpting and liposuction are both designed to achieved fat loss, but not weight loss. They are suitable only for people who are near or at their optimal weight and follow a balanced diet and exercise regimen.
CoolSculpting and liposuction can offer the patient the same outcomes as well, which is a slimmer, more toned physique which does not have unattractive bulges and love handles.
Different Treatment Approaches
Both procedures use completely different techniques to achieve the same body contouring and tightening outcomes. Liposuction is a surgical procedure where the surgeon manually eliminates the fatty tissue from the body through an incision on the skin. It involves the use of general anesthesia and a significant post-op recovery phase.
On the other hand, CoolSculpting is a non-invasive
med spa
treatment that does not involve sedation or incisions. Rather, the undesirable fat tissue is frozen. This tissue is slowly reabsorbed by the body through its natural processes. It is a safe and predictable treatment, and patients can immediately resume their normal activities.
Liposuction may create faster and more dramatic fat-loss outcomes in comparison to CoolSculpting. However, before considering liposuction, the patient should take into account the potential risks associated with surgery as well as the extended post-operative downtime.
Key Procedural Differences between CoolSculpting and Liposuction
Plastic surgeons have used liposuction as a traditional fat reduction technique for a number of years. The procedure involves the surgeon placing one or two tiny incisions on the skin near the treatment area and inserting a cannula (a thin, hollow tube).
They will then dislodge the targeted fat cells with a vibrating tip at the end of the cannula, and suction the fat deposits out through the cannula.
The patient undergoes this procedure under anesthesia. After the surgery, a majority of patients experience at least mild side effects such as inflammation and bruising and may need pain meds and antibiotics.
A typical liposuction procedure involves a recovery period of seven to ten days. Liposuction is sought-after and safe plastic surgery. But similar to any surgical procedure, it involves the risk of complications and major side effects.
CoolSculpting, on the other hand, freezes away fat in a safe and noninvasive manner. The CoolSculpting med spa treatment session involves drawing up the targeted fat cells between two panels. After that, the provider uses an applicator to deliver precise cooling to freeze the cells.
The undesirable fat cells die over the following three to four weeks and are reabsorbed by the body through its natural processes. CoolSculpting does not involve the use of incisions or anesthesia/sedation.
The time taken to complete the CoolSculpting procedure is around one hour. There is no post-treatment downtime. Therefore, patients can resume their normal routine immediately. It leaves the tissue surrounding the treatment area unharmed.
CoolSculpting is FDA-cleared and an excellent option for people seeking to remove stubborn fatty pockets without the risk or downtime associated with an invasive surgical procedure.
Rejuvenate
Medical Spa
receives patients from Encino, Sherman Oaks, San Fernando, Calabasas, Woodland Hills, Tarzana, Los Angeles, CA, and nearby areas for non-invasive CoolSculpting.
See all Medical Spa Non-Surgical Procedures Dr. Bijan Farah performs on patients in Los Angeles, Encino, Sherman Oaks, San Fernando, Calabasas, Tazana, Woodland Hills, CA, and surrounding communities. Schedule a consultation now.