J-Plasma is a state of the art energy device which combines the unique attributes of cold helium plasma and radio frequency (RF) energy to rejuvenate skin tissue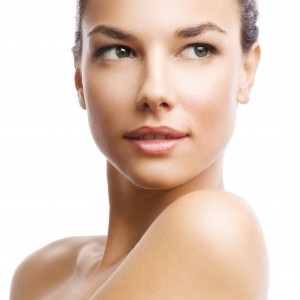 in a
med spa
setting.
Helium plasma helps focus RF energy for better control of tissue effect. This offers targeted treatment which effectively eliminates the possibility of damage to the surrounding healthy tissue.
Rejuvenate
Medical Spa
, led by the successful Dr. Bijan Farah, provides Cool Helium Plasma skin resurfacing treatment to patients in Encino, Sherman Oaks, San Fernando, Calabasas, Woodland Hills, Tarzana, Los Angeles, CA, and surrounding locations across the landscape.
J-Plasma Advantages
J-Plasma poses a low risk of trauma to the surrounding tissue due to the following reasons:
Reduced lateral and depth of energy spread

The length of the plasma stream is controllable precisely at the micron level

Decreased smoke, odor, and eschar

No possibility of conductive currents through the patient

The treatment is effective on various types of tissues
J-Plasma Procedure
Plasma can be developed by adding energy to a gas similar to the manner in which a liquid can be excited into a gaseous state. J-Plasma utilizes helium gas which goes through an energized electrode, to produce a focused low-current cold plasma stream.
This process can be extended as well for an improved cutting effect. J-Plasma offer targeted delivery and minimal thermal spread. This enhances surgical as well as non-surgical
med spa
treatment in a wide array of specialties and procedures.
J-Plasma has been proven to be safe and predictable in multiple ablative skin resurfacing treatments. In such treatments, targeted energy delivery and minimal thermal spread to the surrounding tissues is crucial for controlled tissue ablation.
Scar Revision with J-Plasma
J-Plasma enables the controlled and delicate elimination of keloids and scars. It allows the lesion to blend almost seamlessly into the normal surrounding tissue. The advantages of scar revision with J-Plasma include:
A decrease in the size of the scar

Normal hue and smoothness restoration in the surrounding tissue

Proven to offer a decreased hyperpigmentation risk
Use of Helium Gas
Helium is the lightest of the stable, noble gases. Therefore, it can be ionized at very low energy. This offers a single modality that is capable of cutting, coagulating and ablating with remarkable flexibility.
Helium plasma has a unique ability to adapt itself to the broad requirements of various surgical procedures ranging from debulking of disease on and around vital structures to cutting and lysis of thick tissue. Significantly, J-Plasma is the only device that can achieve this.
Outcomes
J-Plasma's skin rejuvenation effects are noticeable immediately. The skin underneath the outermost layer is visibly smoother.
The skin undergoes a dramatic transformation with the elimination of aberrations such as fine lines and wrinkles achieving a luminescent glow. J-Plasma is also effective on other imperfections of the face such as irregular pigmentation, acne scars, sun spots, melasma, as well as age spots.
J-Plasma Enrollment in Clinical Study
Bovie Medical Corporation, the developer of J-Plasma, has announced that it has engaged the first patient in an Investigational Device Exemption (IDE) clinical study in the US. The study should help establish J-Plasma as a widely accepted skin rejuvenation treatment.
Judicious Rejuvenate
Medical Spa
receives patients from Encino, Sherman Oaks, San Fernando, Calabasas, Woodland Hills, Tarzana, Los Angeles, CA, and other suburbs and neighborhoods in this region of The Golden State for Cool Helium Plasma skin resurfacing.  
See all Medical Spa Non-Surgical Procedures Dr. Bijan Farah performs on patients in Los Angeles, Encino, Sherman Oaks, San Fernando, Calabasas, Tazana, Woodland Hills, CA, and surrounding communities. Schedule a consultation now.