Acne Treatment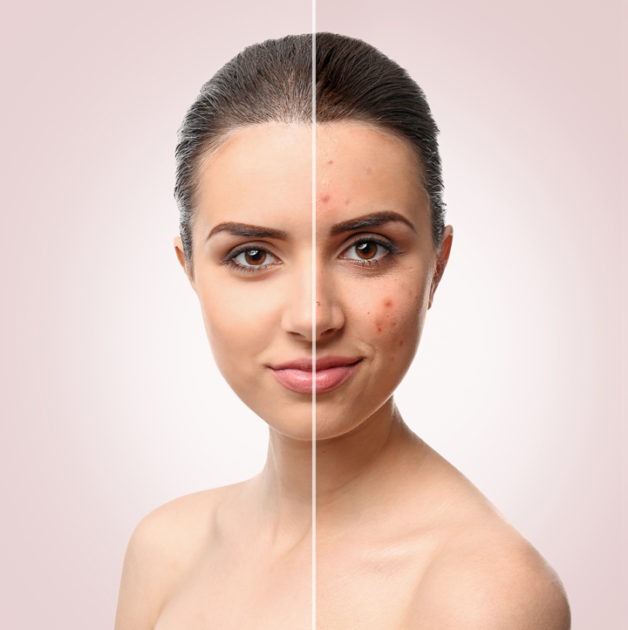 IPL Photofacial is what you need if you have acne and are looking for the best way to get rid of them. An increasing number of doctors are recommending the treatment for acne scarring and severe acne. The treatment is also recommended for age spots, fine lines, and sun spots. IPL Photofacial treatments can help clear up the most severe cases of facial acne with just a few sessions. IPL med spa therapy proves to be an easy and safe option for acne removal. It is unlike other alternatives such as oral antibiotic that may prove to be harmful for certain patients. Three wavelengths or filters are used when treating acne with IPL Photofacial. These are:
420 nm (blue light): Destroys certain acne bacteria
560 nm (yellow light): Tends swollen acne lesions
590 nm (red light): Paralyzes overactive oil glands in the skin
Rejuvenate Medical Spa, led by board certified physician Dr. Bijan Farah, provides IPL Photofacial Broadband Light (BBL) skin care treatments to patients in Encino, Sherman Oaks, San Fernando, Calabasas, Woodland Hills, Tarzana, Los Angeles, CA, and surrounding communities.
Typical Acne Laser Treatment Through IPL Photofacial
The severity of your acne condition and skin condition will determine the exact treatment required. The typical treatment is about 4 – 6 sessions, each a few weeks apart. Sessions may last anywhere from 15 – 20 minutes to an hour. This also depends on the amount of skin that requires treatment. Protective cooling gel is applied before each treatment for protecting the most superficial layer of skin from heat. This layer still allows IPL flashes to penetrate the deeper skin layers. The IPL device will then be pressed afterwards at the treated area. A flash light will then be emitted within the skin. Tip of the device will be moved by the doctor across the target area to emit a flash at different point every time. This process will be repeated as desired by the technician or doctor with each filter.
How Does IPL Photofacial Work?
IPL Photofacial makes use of the science behind light-based treatment. It uses the body's natural healing process for creating significant changes at the targeted area. Quick pulses of intense light are emitted by the device. IPL is a popular med spa Photofacial because it makes use of a broad-spectrum light source. This makes the treatment effective for a wide variety of conditions, such as rosacea, sun spots, acne scars, and others. Typical laser procedures make use of a single light wavelength. IPL Photofacial is different since it releases pulse light of different wavelengths. This makes pulses more scattered and less focused. Deeper layers of the skin can be penetrated by scattered intense pulsed light. Energy gets absorbed by pigment cells turning into heat when pulses touch the skin. Spots, hair follicles, freckles, and bacteria can be destroyed by the heat beneath the skin's surface. These are just a few factors that directly relate to the formation of acne and can be addressed through IPL Photofacial therapy. Rejuvenate Medical Spa receives patients from Encino, Sherman Oaks, San Fernando, Calabasas, Woodland Hills, Tarzana, Los Angeles, CA, and nearby areas for Broadband Light (BBL) IPL Photofacial skin rejuvenation procedures.
Contact Rejuvenate Medical Spa in the Los Angeles, CA Area 
See all Medical Spa Non-Surgical Procedures Dr. Bijan Farah performs on patients in Los Angeles, Encino, Sherman Oaks, San Fernando, Calabasas, Tazana, Woodland Hills, CA, and surrounding communities. Schedule a consultation now.