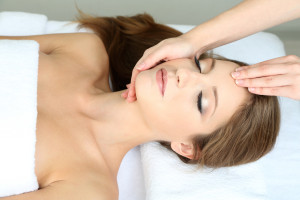 Revanesse Versa is a hyaluronic acid (HA) dermal filler that combines cutting-edge production techniques, optimal ingredients, and rigorous quality testing to provide dramatic outcomes to people seeking to take control of their appearance. 
Revanesse is a proven dermal filler injection, with more than three million syringes used globally since 2012. The dermal filler is meant to correct the appearance of facial creases and wrinkles (nasolabial folds). The product has received FDA approval for use in the United States.
Rejuvenate Medical Spa, led by Dr. Bijan Farah, provides cosmetic injectable
med spa
treatments to patients in Encino, Sherman Oaks, San Fernando, Calabasas, Woodland Hills, Tarzana, Los Angeles, CA, and surrounding locations.
The Versa Difference
Not all dermal fillers are created equal. An innovative formula, top-quality ingredients, and state-of-the-art production techniques ensure that Revanesse Versa is optimized for excellent outcomes. Versa is made in small batches, in the manufacturer's own advanced facility to maximize safety and quality.
Versa is a very homogenous filler because of an advanced wet milling technology and proprietary formula, meaning that the particles are uniquely even and spherical. This offers a perfect balance between volume and smoothness. 
Versa only uses top-notch premium grade HA with notably higher molecular weight.
A recent study indicates that another sought-after HA dermal filler was shown to create inflammation 24 percent more often than Versa. The lower rate of inflammation of Revanesse Versa means that many patients are able to resume their lives almost instantly after the injectable procedure. 
FDA-Approved Filler with Unique Technology
In 2017, the FDA approved Revanesse Versa. It was subsequently launched in January 2018. This dermal filler is based on an innovative and highly controlled wet milling technology, which is the process used in gel creation. The gel is pressed through a series of screens. This creates even particle size, shape, and an overall smoother gel. 
Less Swelling, Less Downtime
For more even outcomes, Versa is uniform and well-balanced in its composition. A key advantage of Versa's spherical molecules is that they cause less swelling. Clinical trials show that Versa caused 24 percent less inflammation compared to other fillers. 
This is a major benefit for patients as less swelling translates to less downtime for them. In theory, the small and consistent molecules encourage optimal tissue integration, which makes it less likely for the body to detect it as a foreign substance. 
Quality Control
Before distribution, Revanesse Versa undergoes intensive lab testing. Every syringe is checked individually to make sure that it is safe and effective. The manufacturer states that the manufacture of smaller batches offers the patient with top-quality and fresher products. 
To date, one million syringes of Revanesse Versa have been sold worldwide with no reported cases of nodules or granulomas.
Natural Looking Results
Versa filler gel is consistent due to the use of the advanced wet milling technology and its proprietary formulation. This means that the filler gel particles are uniform and uniquely spherical for a perfect balance between volume and smoothness for homogenous and natural looking results. 
Higher Sustainability
Revanesse Versa's spherical particle shape enables it to be more easily assimilated by the body. The gel disintegrates slowly over time in the deeper layers of tissue.
Rejuvenate
Medical Spa
receives patients from Encino, Sherman Oaks, San Fernando, Calabasas, Woodland Hills, Tarzana, Los Angeles, CA, and nearby areas for facial rejuvenation injectable treatments.  
See all Medical Spa Non-Surgical Procedures Dr. Bijan Farah performs on patients in Los Angeles, Encino, Sherman Oaks, San Fernando, Calabasas, Tazana, Woodland Hills, CA, and surrounding communities. Schedule a consultation now.