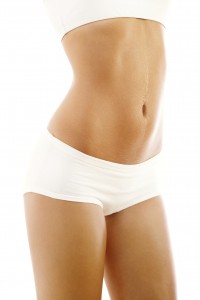 FotoFinder's Bodystudio ATBM system is the first automated skin cancer screening system of its kind. Patients can receive the benefit of this cutting edge technology at a fully equipped
med spa
that offers such advanced systems. Traditionally, the process of screening the body for early detection of skin cancer has been cumbersome.
But with the introduction of FotoFinder's state of the art procedure for total body photography and dermascopy, potential changes in moles and lesions in the skin can be detected quickly and more accurately. State of the art and amazing Rejuvenate
Medical Spa
, led by Dr. Bijan Farah, provides this procedure to patients in Encino, Sherman Oaks, San Fernando, Calabasas, Woodland Hills, Tarzana, Los Angeles, CA, and surrounding locations across the landscape.
Highly Efficient System
The Bodystudio ATBM system takes only about four times to take total body images, including four sides, palms and soles. The patient's heigh and their position will be entered into the system and the FotoFinder's advanced Guided Photography template and the camera will do the rest.
The camera is designed to move up and down automatically, while taking consistently illuminated photos with the ATBM BodyFlash lighting system. Consistent patient positioning with every photo is ensure with the help of a laser liner and special floor mat. The user-friendly system can be conveniently operated by trained staff at a qualified
med spa
.
Benefits
New moles and lesions are quickly identified

Consistent images are produced for precise comparison

Changes can be monitored more effectively with automatic comparison

The computerized system can draw the doctor's attention to unusual lesions that may have been previous missed during physical observation
Unique Features
ATBM Technology
The integrated technology in the Bodystudio ATBM system automatically stitches patient images together to provide a full view with reduced redundant areas. Baseline and follow up images are then automatically compared to identify new lesions or changes to existing ones. The doctor can quickly mark suspicious lesions for follow up to determine the next course of action in the diagnosis and treatment process.
Bodyscan Software Module
The moles and lesions detected during the baseline and follow up scans are circled with this featured, and it also tries to idenfiy new lesions or changes to current ones. Results for all body areas can be displayed with one click, and the doctor can zoom in on specific lesions on both photos together without losing focus.
Dynamole Software Module
Malignant melanoma can be detected at the earliest possible with this feature. This software program is designed with the goal of making an exact comparison between the size, structure and color of a lesion over time. This diagnostic aid can help alert the physician to subtle changes that might warrant further evaluation.
FotoFinder Medicam 1000
The specialty camera has the ability to take both clinical and microscopic images. The sharpest images in digital dermoscopy are possible with this camera. Details in each pixel and superior image sharpness in Full HD is made possible with CrystalView technology.
Rejuvenate
Medical Spa
receives patients from Encino, Sherman Oaks, San Fernando, Calabasas, Woodland Hills, Tarzana, Los Angeles, CA, and other communities and neighborhoods in this part of the US for skin cancer screening and various other procedures.
See all Medical Spa Non-Surgical Procedures Dr. Bijan Farah performs on patients in Los Angeles, Encino, Sherman Oaks, San Fernando, Calabasas, Tazana, Woodland Hills, CA, and surrounding communities. Schedule a consultation now.