UltraShape Before and After Photos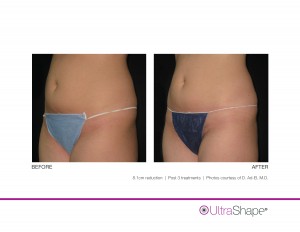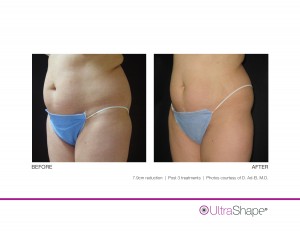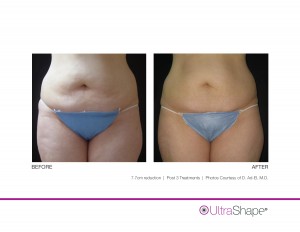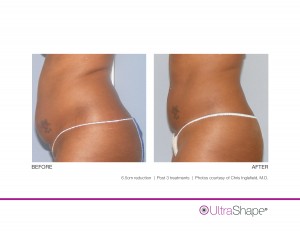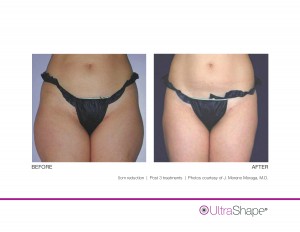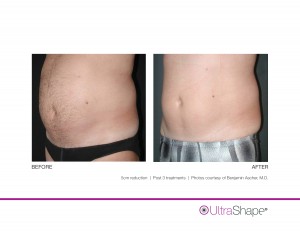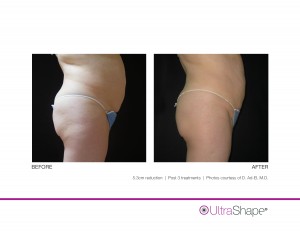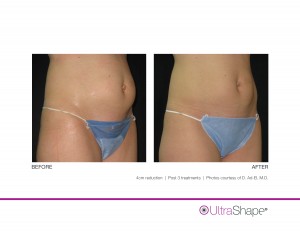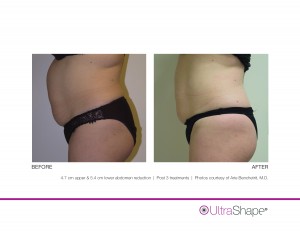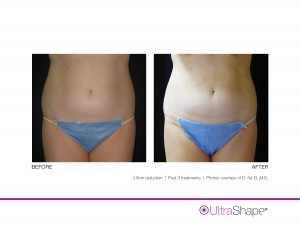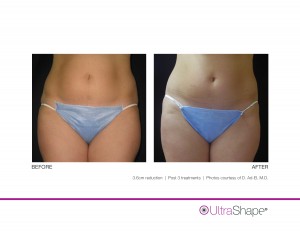 UltraShape
is the first and only FDA cleared, non-invasive
med spa
procedure to improve body contours using ultrasound technology. Many patients are unaware about the potential benefits of UltraShape. When they seek a non-invasive fat reduction treatment, the provider may recommend UltraShape and explain its various aspects in detail. Some providers prefer to present UltraShape body contouring before and after photographs during the very first appointment. With the help of these pictures, it is easier to educate the patient about the potential effectiveness of UltraShape. Rejuvenate
Medical Spa
, led by
Dr. Bijan Farah
, provides UltraShape and several other aesthetic procedures to patients in Encino, Sherman Oaks, San Fernando, Calabasas, Woodland Hills, Tarzana, CA, and nearby locations.
What are UltraShape Before and After Images?
Before and after images in case of UltraShape body contouring refer to a set of pictures belonging to a previous patient who has received the same treatment with successful results. The pictures include images taken prior to the treatment and after the treatment at a time when all sessions are completed and full effects of UltraShape have been established. The
med spa
provider will ensure that these images are obtained with the explicit consent of the patient and presented before new patients in a discreet way. The patient's identity is usually undisclosed with the pictures. The only purpose behind these photographs is to utilize them as a visual aid to explain the potential results of UltraShape to new patients.
Benefits
While UltraShape is an increasingly popular body contouring procedure in the US, many new patients may still have only a vague notion of how far this procedure may help to improve their body shape and meet their personal aesthetic goals. Some patients may need treatment in a single area, while others may need more intensive treatments in multiple areas. The
medical spa
provider may also recommend UltraShape in conjunction with another treatment in some cases. In all such situations, the patient may find it difficult to make the right decisions. This is where the provider can use UltraShape before and after photos to explain the impact of different choices, and enable them to choose the best ones.
Having Realistic Hopes
In any aesthetic procedure, optimal outcomes are typically achieved by patients who think positively, have clear aesthetic goals, and keep realistic hopes. An experienced provider will present UltraShape before and after photos during the first consultation so that the patient knows exactly what the procedure can or cannot do for them. This will help them achieve higher satisfaction levels in the end. Dr. Farah receives patients from Encino, Sherman Oaks, San Fernando, Calabasas, Woodland Hills, Tarzana, CA, and nearby areas for UltraShape.
Website Photos
The medical spa website can include UltraShape before and after photos in a dedicated online Photo Gallery section. New patients can simply access the photos from the website while sitting in the comfort of their home or office. They may seek a personal appointment for UltraShape once they have reviewed the photos online. Digital technology has changed the world and the medical industry is no different. With these remarkable website pictures the patient can understand more about what the surgeon can do without ever speaking to the actual surgeon! They say a picture speaks a thousand words but a digital picture must speak about 5,000 words. Now a patient has a much better understanding on what to expect because of these pictures and with a little explanation from the surgeon, patients are much more relaxed now going into this type of surgery. The more harmony the better!
See all Medical Spa Non-Surgical Procedures Dr. Bijan Farah performs on patients in Encino, Sherman Oaks, San Fernando, Calabasas, Tazana, Woodland Hills, CA, and surrounding communities. Schedule a consultation now.