Rejuvenate Medical Spa has been consistently at the forefront of new aesthetic technologies and products that deliver cutting edge solutions to improve a person's appearance. Led by highly experienced and board certified physician Dr. Bijan Farah, Rejuvenate has now introduced Regenica anti-aging skin care products to restore optimal skin health.
Regenica products are designed to enhance and support the outcomes of all skin care regimens. Dr. Farah prefers these products because they are aesthetically elegant as well as well-suited for all skin types. Rejuvenate
med spa
provides Regenica as well as other treatments to patients in Encino, Sherman Oaks, San Fernando, Calabasas, CA, and surrounding areas.
Unique MRCx Technology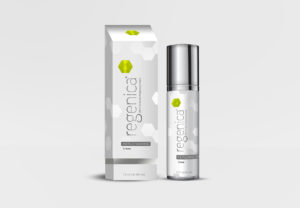 Regenica skin care
anti-aging
system is created using the principles of regenerative science. It uses a patented, next generation MRCx growth factor technology. MRCx formulation can promote the natural repair and renewal mechanism of the skin to reveal healthy, refreshed, and younger looking skin. MRCx triggers the natural capacity of the skin to regenerate itself. Only Regenica is produced with this unique MRCx proprietory technology. Unlike any other growth factor product, the process used in this technology builds fresher, younger growth factors. Rejuvenate
medical spa
receives patients from Encino, Sherman Oaks, San Fernando, Calabasas, CA, and nearby locations for Regenica and other innovative aesthetic procedures.
Unique Growth Factor Benefits
Clinical studies have shown that when Regenica is used consistently, it will help reduce the appearance of wrinkles and fine lines, shrink the pores, and create a more even skin tone to reveal a radiant complexion. The treatment is based on growth factors, which are a vital part of a balanced skin care regimen. Regenica will supplement the growth factors in the skin that reduce with age. However, not all growth factors are the same. Regenica's growth factors are unique. They are specifically created to achieve a younger and fresher looking skin. Dr. Gail Naughton, which was among the pioneers of the TNS growth factor technology in the 1990s is the developer of Regenica. Dr. Naughton found a way to create multi-potent growth factors that are associated with scar-less healing.
Highlights
The three major highlights of Regenica anti-aging treatment are as follows:
Purity
Regenica makes use of a state of the art, patented conditioning process that involves only pure nutrients and no bovine serum.
Process
Unlike traditional culturing procedures that use atmospheric oxygen, Regenica builds an embryonic environment by cutting down the oxygen levels and keeping the cells in a state of suspension with constant, gentle motion.
Potency
Regenica process stimulates the targeted cells to return back a previous state, perform like stem cells, and release multi-potent growth factors that are different from those in any other growth factor product.
Customized Treatment
Regenica includes a comprehensive range of products that are designed to suit the unique skin care needs of all types of patients. The skin care experts at Rejuvenate med spa will evaluate the skin type and specific concerns of the patient and then recommend the most appropriate treatment combination to help achieve the patient's aesthetic goals.
See all Medical Spa Non-Surgical Procedures Dr. Bijan Farah performs on patients in Encino, Sherman Oaks, San Fernando, Calabasas, Tazana, Woodland Hills, CA, and surrounding communities. Schedule a consultation now.