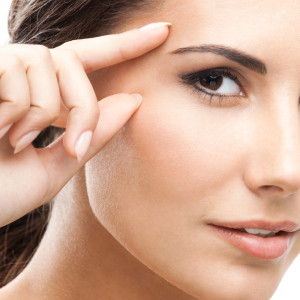 Revanesse Versa dermal filler treatment offers a safe, effective, and non-surgical technique to rejuvenate the face and reduce signs of facial aging. In this procedure, Revanesse Versa gel is delivered to precise facial areas via tiny injections to mitigate fine lines and wrinkles. 
At the time of the pre-treatment consultation, the provider may display Revanesse Versa before and after images to the patient. Upon seeing these pictures, the patient can better comprehend the potential outcomes of the filler treatment to make a judicious decision. 
Rejuvenate
Medical Spa
, led by Dr. Bijan Farah, provides safe and proven cosmetic injectable treatments for facial wrinkle reduction to patients in Encino, Sherman Oaks, San Fernando, Calabasas, Woodland Hills, Tarzana, Los Angeles, CA, and surrounding communities. 
Developing a Rapport with New Patients
Revanesse Versa 'before and after' images allow the injection provider to develop a connection with new patients in a more effective manner. 
These pictures help the patient understand how the Revanesse Versa treatment has made a positive difference in the facial appearance of previous patients, and how it could potentially do the same for them as well. 
Revanesse Versa 'before and after' pictures provide new patients with visual proof of the effectiveness of the treatment. These images help develop an environment of trust and transparency between the treatment provider and the new patient. 
Dr. Farah has made a positive name for himself because of his commitment to excellence and transparency. His website provides images to help out anyone no matter where they are at. This particular treatment does not have any before and after pictures currently on the website (but these images can be uploaded at any time) so you will have to request them during the consultation.
The consultation is mandatory and this is where any potential patient should be able to see salient images because words are not always enough. 
Photos offer Demonstrable Proof
Revanesse Versa 'before and after' photos can present the real store much more effectively in comparison to mere words. At times, words can be challenging to understand and open to interpretation. 
However, pictures are not constricted by the barriers of language. Photos do not exaggerate the true tale. But the injection provider should be careful not to modify or edit these photos in any manner as this can mislead the patient. 
The adage, "A picture is worth a thousand words" certainly applies to before and after images of cosmetic procedures such as Revanesse Versa dermal filler treatment. 
Informing People through Presence on Social Media 
Social media platforms are universally popular today. This has created new avenues for sharing before and after pictures of cosmetic procedures, such as Revanesse Versa injection. Social image sharing forums, such as Instagram, enjoy over one billion active users on a monthly basis.
Cosmetic and dermatology professionals can use the massive appeal of these digital platforms to promote effective and innovative facial rejuvenation procedures. These sites provide unforeseen information sharing opportunities.
Using these channels to distribute Revanesse Versa before and after images can play a vital role in informing thousands of people in the target audience on such unique treatments.
Ensuring that Expectations are Realistic
Revanesse Versa dermal filler injections provide patients significant facial skin rejuvenation. However, the results may still not be comparable to the outcomes of facial cosmetic surgery, such as a facelift. The patient should have complete clarity on what these injections can and cannot do for them before proceeding with the treatment. 
Patients who have reasonable expectations are in a better position to appreciate the final results. Achieving complete clarity on the results of the treatment also helps avoid any risk of future disappointments for the patient at a time when it may be challenging to reverse the results.
Rejuvenate
Med Spa
receives patients from Encino, Sherman Oaks, San Fernando, Calabasas, Woodland Hills, Tarzana, Los Angeles, CA, and nearby areas for innovative and advanced cosmetic injectable treatments.
See all Medical Spa Non-Surgical Procedures Dr. Bijan Farah performs on patients in Los Angeles, Encino, Sherman Oaks, San Fernando, Calabasas, Tazana, Woodland Hills, CA, and surrounding communities. Schedule a consultation now.