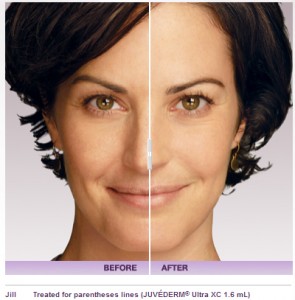 Juvederm Vollure is the latest addition to the Juvederm family of
med spa
facial dermal fillers. The FDA has given its approval for this first of its kind cosmetic filler for people above the age of 21 for the correction of nasolabial folds.
At the time of initial consultation, the injection provider will explain various aspects of this treatment to the patient to help them make an informed choice.
Some providers may like to present Juvederm Vollure before and after photographs during the first consultation. This can help the patient to understand its potential benefits in a better way. Rejuvenate
Medical Spa
, led by Dr. Bijan Farah, provides Juvederm Vollure to patients in Encino, Sherman Oaks, San Fernando, Calabasas, Woodland Hills, Tarzana, Los Angeles, CA, and surrounding communities.
What are Juvederm Vollure Before and After Images?
Before and after images in case of Juvederm Vollure
med spa
procedure refer to a pair or group of pictures belonging to a previous patient who has received the same procedure successfully. The pictures include images taken prior to the procedure and after the procedure at a stage when the initial redness and swelling has disappeared and full effects of the injectable treatment are visible.
The treatment provider will take care to ensure that the pictures are obtained with the consent of the patient, and presented before new patients in a discreet manner. The patient's identity may be kept undisclosed as per the established norm. The only goal of the provider here is to educate new patients about various aspects of Juvederm Vollure treatment and its effectiveness.
We will touch on this point more down below but it really cannot be emphasized enough how much digital technology has impacted this field. It is not just field though, it is all fields and industries in the world. Digital technology has changed the game for sure. Now a patient can see salient pictures of any type of Juvederm treatment without anyone else being the wiser.
Advantages
When a new patient is seeking a dermal filler treatment such as Juvederm Vollure for the first time, they may not have a clear idea how the procedure may enhance their facial appearance and reduce the signs of aging. Some patients may need more conspicuous improvement, while some others may only want subtle changes.
In some cases, the dermal filler expert may recommend Juvederm Vollure in combination with another treatment such as Botox for more comprehensive results. In each case, the patient is in the best position to make the right decisions when they have access to Juvederm Vollure before and after photos.
Keeping Realistic Expectations
In a non-surgical procedure such as Juvederm Vollure injections, patients who have a positive outlook, clear aesthetic goals and realistic expectations will typically achieve highest satisfaction levels in the end.
The provider will try to ensure that the patient knows exactly what the procedure can or cannot do for them before going ahead with it. Juvederm Vollure before and after photos can prove to be an effective visual aid to demonstrate the potential effectiveness of the procedure.
Photos on the Website
The treatment specialist may choose to provide Juvederm Vollure dermal filler before and after photos on their practice website for free access to all patients which this spa does with zeal and passion. New patients can comfortably review the pictures online in the privacy of their home or office or inside an aisle at the supermarket for instance. Rejuvenate
Medical Spa
receives patients from Encino, Sherman Oaks, San Fernando, Calabasas, Woodland Hills, Tarzana, Los Angeles, CA, and nearby areas for Juvederm Vollure treatment.
Now this point was touched on above but it cannot be stated enough which is the point of digital technology. Now anyone with Internet access can see incredible pictures from any location. This means that any patient that signs off on this service will have a clear and amazing understanding on what to expect.
These digital pictures are so clear any patient will know more on what they are agreeing too. This decreases the anxiety for any patient which the professionals in the medical spa, including Dr. Farah, are always happy to see occur. Everyone is on the same page.
See all Medical Spa Non-Surgical Procedures Dr. Bijan Farah performs on patients in Los Angeles, Encino, Sherman Oaks, San Fernando, Calabasas, Tazana, Woodland Hills, CA, and surrounding communities. Schedule a consultation now.