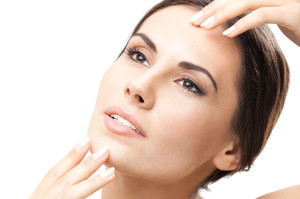 Rejuvenate Medical Spa offers a proven and innovative solutions range of non-surgical treatments, including anti-aging injectables such as Botox and Jeuveau. At the medical spa, patients receive cutting-edge aesthetic treatments in a safe and friendly environment. 
Rejuvenate
Medical Spa
, led by Dr. Bijan Farah, provides safe, proven and effective health and cosmetic procedures to patients in Encino, Sherman Oaks, San Fernando, Calabasas, Woodland Hills, Tarzana, Los Angeles, CA, and surrounding locations.
Anti-aging Injectables 
Both Botox and Jeuveau have received FDA approval and are clinically proven facial anti-aging injectable treatments. In 2002, Botox became the first botulinum toxin-based treatment to receive FDA approval. Since then, it dominated the non-surgical cosmetic treatment arena. 
Jeuveau has been introduced more recently as a Botox alternative. It consists of the same botulinum toxin. It has now attained FDA approval for the treatment of frown lines between the brows. 
While both treatments are used for aesthetic purposes, they may also be applied in certain cases of medical conditions such as migraines, eyelid spasms, and profuse underarm perspiration.
Overview and Comparison
Both Botox and Jeuveau aim to treat lines and mild to moderate wrinkles on the face using botulinum toxin. The drug is delivered directly into the wrinkle-causing muscle on the face, which works immediately to relax the muscle temporarily. 
The wrinkle fades away from the face as the muscle relaxes. The effect of the relaxed muscle condition may sustain for between three to six months with both these treatments. 
Rejuvenate Medical Spa recommends either treatment option depending on the patient's preference as both Botox and Jeuveau have a very similar safety profile and level of effectiveness. In terms of the composition, Jeuveau comprises smaller-sized molecules. 
This makes its unit measurement different from Botox. Jeuveau got a late approval from the FDA. However, it is believed to be as safe and efficient as Botox. Multiple clinical studies have shown a similar risk profile and results for both Botox and Jeuveau.
Treatment for Crow's Feet
Botox received FDA approval for the cosmetic reduction of crow's feet or fine lines around the eyes. Since Botox won FDA approval for the treatment of crow's feet, it is likely to achieve greater acceptance from the medical community. Jeuveau is yet to receive the same approval from the FDA. 
One benefit with the FDA approval is that new patients who may not be certain about the effectiveness of safety of the injectable treatment for aesthetic purposes are more likely to try this procedure. This is an advantage that Botox has achieved over Jeuveau due to its approval for the treatment of crow's feet around the eyes. 
Personal Preference
Ultimately, the choice between Botox and Jeuveau is a matter of the patient's personal preference. Receiving the treatment from an experienced provider who is trained to perform such procedures is of higher importance. The overriding priority in such treatments is patient safety.
Rejuvenate
Med Spa
receives patients from Encino, Sherman Oaks, San Fernando, Calabasas, Woodland Hills, Tarzana, Los Angeles, CA, and nearby areas for advanced and innovative medical and cosmetic solutions. 
See all Medical Spa Non-Surgical Procedures Dr. Bijan Farah performs on patients in Los Angeles, Encino, Sherman Oaks, San Fernando, Calabasas, Tazana, Woodland Hills, CA, and surrounding communities. Schedule a consultation now.