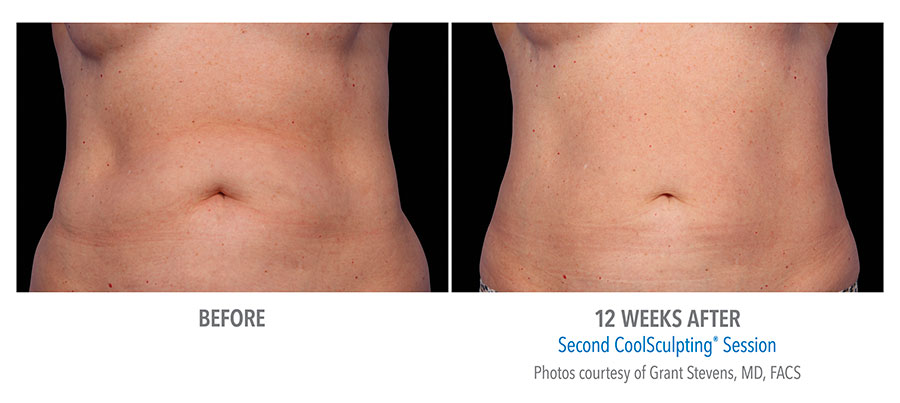 CoolSculpting has emerged as one of the more popular non-surgical body contouring
med spa
procedures in recent years. While the procedure is fairly safe and predictable, patients can expect to achieve most desirable outcomes when they receive CoolSculpting treatment at a qualified and reputable medical spa. Rejuvenate
Medical Spa
is a results-driven practice equipped to provide cutting edge non-surgical aesthetic procedures, including CoolSculpting. Patients in Encino, Sherman Oaks, San Fernando, Calabasas, Woodland Hills, Tarzana, Los Angeles, CA, and surrounding locations have an opportunity to receive CoolSculpting treatment at Rejuvenate.
CoolSculpting under the Safe Guidance of Dr. Farah
At Rejuvenate
Med Spa
, every procedure such as CoolSculpting is performed under the guidance and supervision of Dr. Bijan Farah, who is the medical director and founder of the practice. Dr. Farah is specialized and board certified in Internal Medicine & Emergency Medicine with more than 40 years of experience in the field. Under his able guidance, patients are reassured of safe and most effective fat reduction outcomes with CoolSculpting. For the last 15 years, Dr. Farah has been practicing cosmetic dermatology. Backed by his knowledge and experience, his team of motivated experts will perform CoolSculpting treatment in the targeted areas of the body to restore a slimmer and more youthful looking figure. During the pre-op consultation, Dr. Farah can offer invaluable recommendations to the patient to combine CoolSculpting with another non-invasive or minimally invasive technique if necessary.
Skilled Treatment Providers
In the hands of experienced CoolSculpting experts at Rejuvenate, led by Dr. Farah, patients can be assured that their treatment will target only the unwanted fatty tissue, while avoiding any damage to the healthy surrounding tissue. The risk of side effects gets minimized with a targeted and conservative treatment approach, while patients can achieve a considerable reduction in fat as well as body shaping comfortably, effectively, and permanently. His team will take care to ensure that the treatment sessions are scheduled according to the patient's convenience, and optimal results are obtained in a minimum number of treatment sessions.
How does CoolSculpting Compare to Other Procedures?
At the time of initial consultation, Dr. Farah and his team will encourage the patient to ask questions and clearly any doubts and concerns they may have about CoolSculpting. They will also educate the patient about various other treatment options for non-surgical body contouring, and help the patient to make an informed choice between CoolSculpting and other alternatives. Non-surgical treatments such as ultrasound, RF, and laser have been used to address stubborn fat pockets that are diet and exercise resistant for years. While Rejuvenate Medical Spa is provides many of these treatments, their experts will recommend only the most appropriate solutions according to the patient's unique aesthetic goals and needs. Similar to CoolSculpting, such treatments eliminate fat and provide body reshaping without using anesthesia, injections, or incisions, and involve minimal to no downtime. However, many of the alternative treatments use heat energy to melt unwanted fat and involve some risk of pain, burns, and discomfort, unlike CoolSculpting. Rejuvenate
Medical Spa
receives patients from Encino, Sherman Oaks, San Fernando, Calabasas, Woodland Hills, Tarzana, Los Angeles, CA, and nearby areas for CoolSculpting.
See all Medical Spa Non-Surgical Procedures Dr. Bijan Farah performs on patients in Los Angeles, Encino, Sherman Oaks, San Fernando, Calabasas, Tazana, Woodland Hills, CA, and surrounding communities. Schedule a consultation now.