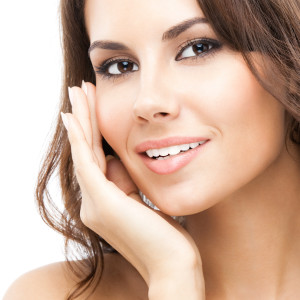 In recent times, Revanesse Versa dermal filler treatment has emerged as one of the more sought-after injectable procedure for individuals seeking to reduce signs of aging on the face in a non-surgical manner.  
The treatment provider will inform the patient on various aspects of Revanesse Versa injectable treatment during the initial consultation. In addition, they will provide the patient with a cost estimate of the treatment.
The first goal of the treatment provider will be to enable the patient to make a judicious decision after achieving complete clarity on various facets of the procedure, including its approximate costs. 
Rejuvenate
Medical Spa
, led by Dr. Bijan Farah, provides safe, proven and effective health and cosmetic procedures to patients in Encino, Sherman Oaks, San Fernando, Calabasas, Woodland Hills, Tarzana, Los Angeles, CA, and surrounding communities.
Cost Comparison
Revanesse Versa injections are more cost-effective compared to facial cosmetic surgery and other procedures involving ultrasound or laser for facial rejuvenation. 
The time taken to administer the injections is between 20 to 30 minutes. Revanesse Versa offers more sustainable outcomes in comparison to other dermal filler treatments. 
The results of some injectable filler treatments sustain for around three months. However, Revanesse Versa outcomes can last for up to six months or more. This makes Revanesse Versa filler treatment more cost-effective in comparison to other non-surgical facial skin rejuvenation treatments. 
Cost Factors
The cost of Revanesse Versa typically varies between patients as well as practices. The geographical location of a specific practice affects the cost of the treatment. The living and overhead costs in busy urban centers and large metropolitan cities are typically higher than such costs in smaller towns located in the interiors. 
This aspect affects the costs of products and services in various regions, including the costs of cosmetic treatments such as Revanesse Versa. Additionally, facets such as the qualifications, credentials, and experience of the treatment provider impact the treatment costs. 
Cost Assessment
Revanesse Versa fillers are available in various syringe sizes to address the unique needs of different facial areas. Smaller areas of the face require lesser quantities of gel, which reduces the overall treatment costs. For instance, the patient may need only one to two Revanesse Versa syringes for the treatment of smile lines surrounding the lips. 
The patient may need smaller and less expensive syringes for the treatment of finer lines around the lips. During the pre-treatment consultation, the patient should seek clarity from the provider on the estimated treatment costs and other aspects of Revanesse Versa.
They should also compare Revanesse Versa costs with those of other filler treatments to make a judicious decision. 
In case the patient decides to undergo Revanesse Versa with another cosmetic treatment, they may be eligible for some rebates, depending on the practice policies. At times, the manufacturer of Revanesse Versa may also offer promotional rates, which the patient can benefit from.
Insurance and Financing
Patients typically receive Revanesse Versa injections as elective cosmetic treatment. Therefore, they will likely have to pay for this procedure out of pocket.  
However, patients can explore various financing options such as private loans, credit cards, bank loans, and financing through medical care financing companies. 
Rejuvenate
Med Spa
receives patients from Encino, Sherman Oaks, San Fernando, Calabasas, Woodland Hills, Tarzana, Los Angeles, CA, and nearby areas for advanced and innovative medical and cosmetic solutions.
See all Medical Spa Non-Surgical Procedures Dr. Bijan Farah performs on patients in Los Angeles, Encino, Sherman Oaks, San Fernando, Calabasas, Tazana, Woodland Hills, CA, and surrounding communities. Schedule a consultation now.