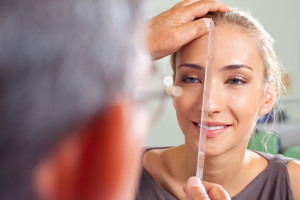 Jeuveau injectable treatment is an FDA-approved procedure meant to reduce frown lines and other wrinkles on the face. 
It offers an ideal, albeit temporary, solution for people seeking a more youthful facial appearance in a non-surgical manner. 
During the pre-treatment consultation, the Jeuveau injection provider will discuss various aspects of the procedure with the patient, including its estimated costs. 
Rejuvenate
Medical Spa
, led by Dr. Bijan Farah, provides safe, proven and effective health and cosmetic procedures to patients in Encino, Sherman Oaks, San Fernando, Calabasas, Woodland Hills, Tarzana, Los Angeles, CA, and surrounding communities. 
Cost-Effective Treatment 
Jeuveau is among the more cost-effective treatment options in comparison to various other non-surgical and surgical procedures for facial rejuvenation. 
Cosmetic surgery options to reduce signs of aging on the face, such as a traditional or mini facelift can cost much more than a temporary injectable treatment, such as Jeuveau. In general, even upper face surgical procedures such as brow lift, forehead lift, or eyelid lift will be significantly more costly than Jeuveau injections. 
Chemical peels, laser skin tightening, and dermal fillers are some non-surgical procedures for facial rejuvenation. However, most of the treatments will also be significantly more expensive in comparison to Jeuveau injectable procedure.
There will be downtime associated with many of these treatments. But the patient will not need to take leave from their workplace to recover from Jeuveau injections. And there are no other post-treatments expenses involved. In comparison to Botox, Jeuveau is likely to be significantly less costly.
Factors Impacting the Sticker Price
The costs of Jeuveau injectable treatment may differ between practices. 
The primary reason for this difference is the geographical location of the practice. The living costs in main urban centers and major cities will usually be higher due to the differences in costs between various states. For instance, a cosmetic treatment in Los Angeles, CA, and surrounding locations may not cost the same as in Houston, TX.
Another important factor impacting the cost of Jeuveau treatment is the background and qualifications of the injection provider.  In the hands of a highly skilled and experienced treatment provider, the procedure may cost more. 
The main component in Jeuveau is a powerful biological agent, which can lead to serious complications if administered improperly. Therefore, patients should undergo Jeuveau treatment only in the hands of a qualified and experienced specialist in the field of cosmetic procedures. 
Average Price to Consider
The actual Jeuveau costs will vary between practices, depending on whether they charge per vial or per treatment. Some patients may only require minor improvements in particular facial areas, while others may require more extensive treatment in various areas of the face.  
Sometimes the manufacturer or practitioners may offer promotional discounts, which the patient can benefit from. 
Every patient will need a different number of Jeuveau injections, which will impact the cost of the procedure between two patients, even at the same practice. During the initial consultation, the patient should discuss the cost implications with the provider to make a judicious choice. 
Financing Options
Patients can choose from various options, such as credit cards, professional medical care finance companies, and private loans from friends and family, to finance their Jeuveau injectable treatment.
Rejuvenate
Med Spa
receives patients from Encino, Sherman Oaks, San Fernando, Calabasas, Woodland Hills, Tarzana, Los Angeles, CA, and nearby areas for advanced and innovative medical and cosmetic solutions.
See all Medical Spa Non-Surgical Procedures Dr. Bijan Farah performs on patients in Los Angeles, Encino, Sherman Oaks, San Fernando, Calabasas, Tazana, Woodland Hills, CA, and surrounding communities. Schedule a consultation now.