CoolSculpting Fat Removal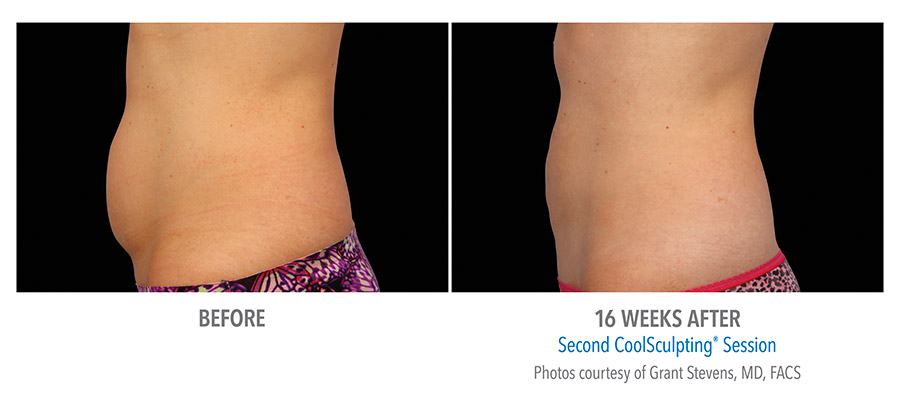 For people who want to get rid of excess fat deposits in certain body areas without cosmetic surgery, a wide range of non-invasive treatment options are available today. One of the most popular and effective among these options is CoolSculpting. This unique med spa procedure is completely non-surgical and yet produces substantial fat reduction outcomes.
However, new patients may feel uncertain about the true efficacy of CoolSculpting, considering that is a non-invasive procedure based on a unique cooling procedure, and involves no incisions, needles
,
 or medications. The treatment expert will educate the patient about the benefits of CoolSculpting and how it works. 
Rejuenvate
Medical Spa
, led by Dr. Bijan Farah, provides CoolSculpting to patients in Encino, Sherman Oaks, San Fernando, Calabasas, Woodland Hills, Tarzana, Los Angeles, CA, and surrounding communities. 
Treatment Delivery
CoolSculpting is a safe and proven, FDA cleared treatment that 
actually kills
 the unwanted fat cells by freezing the fat. The patient simply sits or relaxes in a medical spa setting, while the treatment provider uses a patented CoolSculpting applicator to slowly freeze and eliminate the fat cells. 
Each treatment session lasts for about 45 
minutes, and
 can easily fit into a patient's personal or work schedule. After the session, they can simply go back to their normal routine of the day. 
Real Results 
Once the unwanted fat cells are frozen, they begin to crystallize and die. The dead cells get eliminated from the body over a few weeks. Patients can often notice the difference after just one treatment 
session, but
 can achieve greater fat removal over multiple treatments. In most cases, the patient will experience about 20 percent fat removal in the targeted areas. Most dramatic results are visible in about three months after CoolSculpting. 
A lot of patients may be satisfied with just a single treatment session of CoolSculpting, where they can have a significant fat reduction of up to 20 percent. However, if the patient wants fat reduction in multiple areas or deeper results, they may undergo more treatment sessions. 
These types of
 decisions will be made on a case by case basis, depending on the patient's body type, their individual cosmetic goals and medical condition. 
Freedom from Unwanted Fat – Permanently! 
The cooling technique of CoolSculpting was developed by Harvard scientists. Once the treatment exposes the fat cells to a cold temperature and makes them freeze, these cells will gradually disintegrate. The disintegrated fat cells will then be permanent re-absorbed by the body.
Therefore, the 
final results
 of CoolSculpting involve permanent elimination of fat cells. The fat cells once killed off will not return. However, CoolSculpting is not a substitute for a balanced diet and regular exercise. A healthy routine will prevent the occurrence of new fat deposits in the treated areas. 
Patient Feedback
New patients should 
take a look
 at the testimonials and feedback of past patients that have benefitted from CoolSculpting. They can also learn more about CoolSculpting on Internet forums, social media
,
 and websites where past patients may like to share their experience and response to this treatment. 
In any case, patients should know that CoolSculpting is not a weight loss technique, but a fat reduction procedure to help them achieve improved body contours. Rejuvenate 
Med Spa
 receives patients from Encino, Sherman Oaks, San Fernando, Calabasas, Woodland Hills, Tarzana, Los Angeles, CA, and nearby areas for CoolSculpting. 
Contact Rejuvenate Medical Spa
See all Medical Spa Non-Surgical Procedures Dr. Bijan Farah performs on patients in Los Angeles, Encino, Sherman Oaks, San Fernando, Calabasas, Tazana, Woodland Hills, CA, and surrounding communities. Schedule a consultation now.