Viora Body Contouring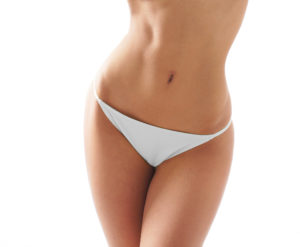 If you have lost a lot of weight in a short period of time, whether via childbirth, surgery (liposuction), diet or exercise, your new look probably fills you with pride. However, with that extreme weight loss, comes loose, sagging skin that can really put a damper on all that weight loss. Viora has developed a new procedure that treats loose, sagging skin, called "ReFit." Using safe levels of radio frequency energy, we heat the lower dermal layers and underlying network of collagen to restore elasticity and deliver a tighter, firmer appearance. This procedure is safe, painless, and there is NO down time! "ReFit" offers an easy solution, to a very difficult problem. Depending on the severity of your sagging skin, you may need anywhere from four to eight treatments, but have no fear, we at Rejuvenate Medical Spa have been performing these procedures since the technology's inception. Call us today to schedule a consultation and see if "ReFit" is a "fit" for you!
What is Viora Reaction™?
Representing the best of the next-generation body contouring & skin tightening treatments, Viora's Reaction™ system employs advanced radiofrequency (RF) energy and vacuum therapy to deliver safe, effective, and convenient body contouring treatments without requiring invasive surgery or any post-treatment downtime.  Reaction™ can be utilized to target and resolve many common body shape issues plaguing men and women today, including:
Cellulite
Aging skin on the body and face
Stretch marks
Loose (lax) skin on the body and face
Unlike any other system, Reaction™ is fueled by the power of Viora's patented CORE™ technology, which deploys heat across multiple radio frequencies in three different treatment modes. Each treatment mode is designed to target different tissue depths, and the fourth mode (the multi-channel mode) produces a stronger, more precisely-distributed thermal response that is able to penetrate through to the deepest skin layers, where it stimulates the body's natural wound healing response and the production of new collagen, a key component for youthfully firm, healthy skin. Although Reaction™ is a non-surgical treatment, if administered improperly its efficacy is reduced, and the potential for undesirable side effects and complications increases. The medical team at Rejuvenate Medical Spa in Encino, California possess the knowledge, experience, and technical skill needed to help you maximize the results of your Reaction™ treatment, and to do so in a safe, comfortable setting. Medical Director Bijan Farah and his team of dedicated nurses and aestheticians frown upon "one size fits all" treatments, and will work with you to develop a customized Reaction™ skin-tightening treatment plan that will accommodate your unique needs and ensure your 100% satisfaction with your results.
Cellulite Reduction with Reaction™
Subcutaneous fat is situated just beneath the surface of the skin, where fat cells are surrounded by bands of connective tissue known as septae. The natural aging process and/or weight gain can trigger a hardening and contraction of the septae, which in turn causes the fat cells to push up against the surface of the skin, where their protrusion creates an undesirable dimpled, lumpy skin appearance (a.k.a "orange peel" or "cottage cheese" effect). Through the power of CORE™ technology, the Reaction™ body contouring system targets this unwelcome cellulite by using radiofrequency energy to heat the deep tissues in the subcutaneous layers, thereby increasing the metabolic breakdown of adipocytes (fat cells), enhancing the elasticity of the septae, and expanding the diffusion of oxygen in the cells. Concurrently, Reaction™ utilizes vacuum therapy to further strengthen the treatment by facilitating optimal heat penetration and boosting lymphatic drainage, which reduces the overall circumference of the treatment area.  The Reaction™ cellulite treatment is suitable for multiple areas of the body, but is most often applied to cellulite "trouble zones" such as the thighs, abdomen, buttocks, and underarms.
Skin Tightening with Reaction™
Collagen and elastin are the key proteins responsible for giving our skin its youthfully firm, supple appearance. The aging process and the cumulative effects of environmental damage (caused by the sun, cigarettes, and environmental pollutants) all serve to deplete our natural stores of collagen and elastin, resulting in the development of unwelcome aesthetic issues such as: wrinkles, folds, and fine lines; uneven skin tone and texture; loose, sagging skin; and stretch marks on the body. Reaction™'s skin tightening procedure employs radiofrequency energy to enhance the production of new collagen cells while stimulating existing collagen and elastin fibers, thus instantaneously firming, tightening, and lifting the skin, while also providing long-term skin-firming and stretch mark reduction benefits.  This treatment is appropriate for most facial areas (i.e. jowls, cheeks, eyes, neck, and forehead), as well the
décolletage, abdominal area, underarms, hips, and calves.
Your Reaction™ Treatment Experience
Reaction™ Cellulite Treatment:
Your 20-30 minute cellulite treatment experience is simple and completely pain free—many of our patients remark that it feels like a warm, deep tissue massage. Your practitioner will place a treatment applicator on the targeted skin, rotating it in slow, concentrated motions. The average Reaction™ cellulite reduction treatment course consists of 4-8 sessions; however, because each patient's response to treatment is unique, your exact treatment protocol may vary to some degree in order to optimize your chance of achieving a successful outcome.
Reaction™ Skin Tightening Treatment:
 During your 20-minute skin tightening treatment, you will experience dual sensations of hot and cold temperatures on the surface of your skin. This integrated skin-cooling mechanism serves to keep you comfortable throughout your treatment and prevents any damage or burning to the epidermis (outermost skin layer). Most patients achieve optimal results with 3-5 sessions; however, exact treatment protocols may vary slightly among patients.
Contact Rejuvenate Medical Spa
Our goal at Rejuvenate Medical Spa is to ensure that each and every patient receives customized treatments designed to meet their individual aesthetic goals, correct any pressing cosmetic concerns, and enhance their natural beauty. If you would like additional information about how Reaction™ treatments can help to reduce the appearance of cellulite, and/or tighten and lift your skin, please contact Rejuvenate Medical Spa today.  We look forward to speaking with you and to scheduling your initial consultation with Dr. Farah.