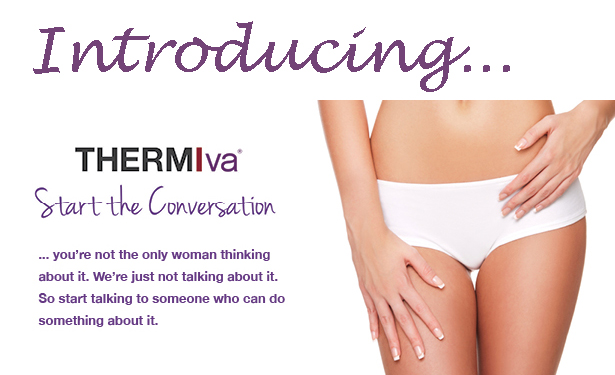 Non-Invasive, Pain Free, and NO Downtime! 
ThermiVa addresses vaginal laxity (looseness), vaginal dryness, urinary incontinence, inability to achieve orgasm and much more! Our patients who have had ThermiVa treatments couldn't be happier. All have reported improved sexual sensation the first night after treatment and saw results in appearance after just ONE treatment! 
ThermiVa can drastically change your life — for the better.
Close to 50 million women in the US are in the menopausal stage of their lives. Of these women,                7 out of 10 suffer from vaginal dryness.  9 out of 10 said it negatively affects their lives.
90% of women would consider a non-surgical procedure to tighten their vaginal canal.
63% of women felt their vagina was looser since giving birth, and that it negatively affected their sex lives.
Special: $1,000 Off a Series of 3 Treatments!
---
Introducing: KYBELLA™
Prior to the launch of Kybella, there was never a non-surgical method of permanently removing stubborn chin/neck fat.
According to experts, submental fullness, (aka "double chin") is heavily problematic because of its genetic basis. Reports have shown that this particular area of the upper body is one of the most resistant to fat loss and will most likely not respond to diet and exercise, making it a losing battle to those wishing to get rid of their double chin. Most patients see significant improvement in as little as two treatments!
 LIMITED TIME Pricing on Kybella:
One Vial: $750
Two vials: $1300
Four vials: $2400
(The first 10 patients to mention this ad will receive an additional $100 instant rebate!)
 
---
90 DAY BOOT CAMP
Whip your skin into shape!
We are offering customized plans to treat a variety of skin conditions and concerns including hyper-pigmentation, aging skin, and acne/acne scars.
Packages may include but not limited to:

Laser Skin Rejuvenation
Laser Skin Resurfacing
Microneedling
BBL (Broad Band Light)
Chemical Peels
Dermaplane
Skin Care Products
$999
(over $2,000 value)
Get the skin you've been dreaming of in ONLY 90 days!
Laser Tattoo Removal

Packages Starting at Only $299 (75% OFF Reg. Price)
It's been said that the mistakes we make are simply growing pains of wisdom. However, the ever-present reminder of an unfaithful ex or simply a misspelled memento to days gone by can leave a lasting mark. Reach for a solution and clear the slate courtesy of Rejuvenate Medical Spa today.
Our Special Offers:
$299 for (5) Five Laser Tattoo Removal Treatments – Up to 5 Square Inches(Reg $1,175)
$650 for (5) Five Laser Tattoo Removal Treatments – Up to 10 Square Inches(Reg $2,100)

$999 for (5) Five Laser Tattoo Removal Treatments – Up to 15 Square Inches(Reg $2,859)
 
---
Rejuvenate Signature Facial
Only

$100
(Regular Price $150)
Signature Facial Includes:
Deep Cleansing
Exfoliation & Extractions
Steam Treatment
Facial, Neck & Decollete Massage
Toning, Firming & Moisturizing
Customized Mask
Glycolic Acid Peel
Dermaplane Treatment
Only

$75
(Regular Price $100)
**All Facial Treatments are customized based on the specific skin needs of each patient**
---
Schedule a Consultation! Ready to get Started?
---
 FILLER  SPECIALS:
Juvederm VOLUMA — The new filler from Allergan/Juvederm that lasts up to 2 years!
Special — $800 for 1st syringe, $700 each additional syringe (Reg. Price $1200)
— One syringe of Juvederm XC for  $449 or 2 syringes for $800 (Reg Price $599 per syringe)
— Buy One 1.5cc Syringe of Radiesse for $699 and get One 0.8cc FREE ($1100 value)
***Specials are valid through September 30th, 2016***
***Cannot Be Combined With Any Other Offer***